Frozen Dreams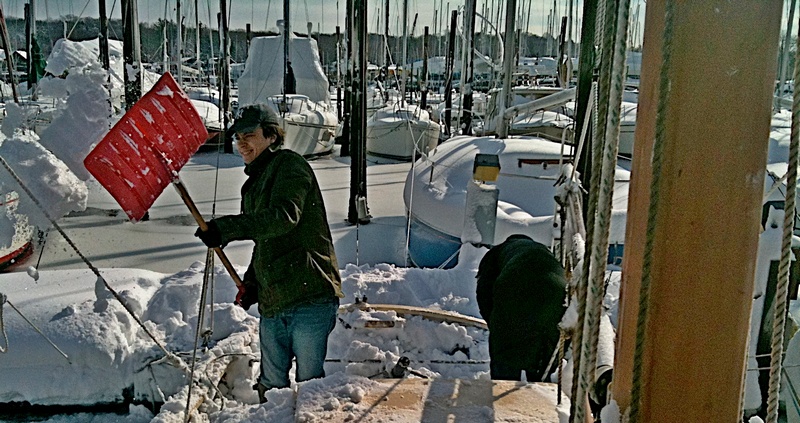 As tough a job as it is, trying to sell air conditioning and refrigeration up north here in the midst of ice storms, arctic blasts, and brass-monkey weather, is nothing compared to installing the stuff in those sorts of conditions.
For those of you snowbirds currently basking in warmth and lathered up with sunblock, this will serve to reinforce the notion that you shouldn't start heading north anytime soon.
In the years leading up to 2019 BC (Before Covid), boats would be sold at the Fall Boat Shows here on the East Coast and then start rolling into the boatyards and dealerships throughout the winter.
Marine Air Conditioning, Refrigeration, and Solar Solutions
---
Are you a boat owner, or soon-to-be boat owner, with questions about your vessel's systems?
Let us help you find those answers.
For example:
If you don't see the answer to your questions in our website, blog, facebook, or twitter posts, then contact us directly. We are here for you.