A Whisper among Friends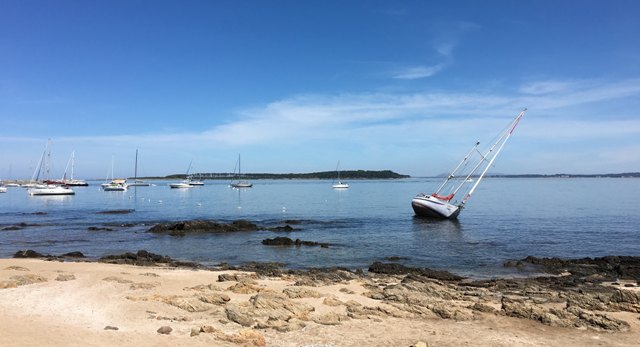 This will have to be a quick posting this time around, as we're trying to recoup our strength and recalibrate the little gray cells after the two Annapolis boat shows while scrambling to prepare for the biggie in Fort Lauderdale which starts in two weeks time.
We were also scrambling like mad dogs before the Annapolis shows, but this time it was with a new product that we were premiering, having discovered it only a few weeks previously at the Hershey RV show. At that show I came across a gent by the name of Ed Bender who was demonstrating a realistically priced remote monitoring system for RV's called RV Whisper that I think will also work very well for boaters.
Firefly Batteries are Here!
The wait is over - Another load of Firefly batteries have arrived to our warehouse - but we suspect they're not going to hang around! Place your order today for the very popular Firefly Group 31 batteries.
Want more capacity without lugging large, heavier batteries into your limited space? Firefly uses the same carbon fiber technology in a 4v size (each battery is 450 Ah!) - perfect for that unique space, off-grid applications, RVs. Get all the info here: Firefly 4v Batteries.