Flexible Solar Panels - Are They Any Good?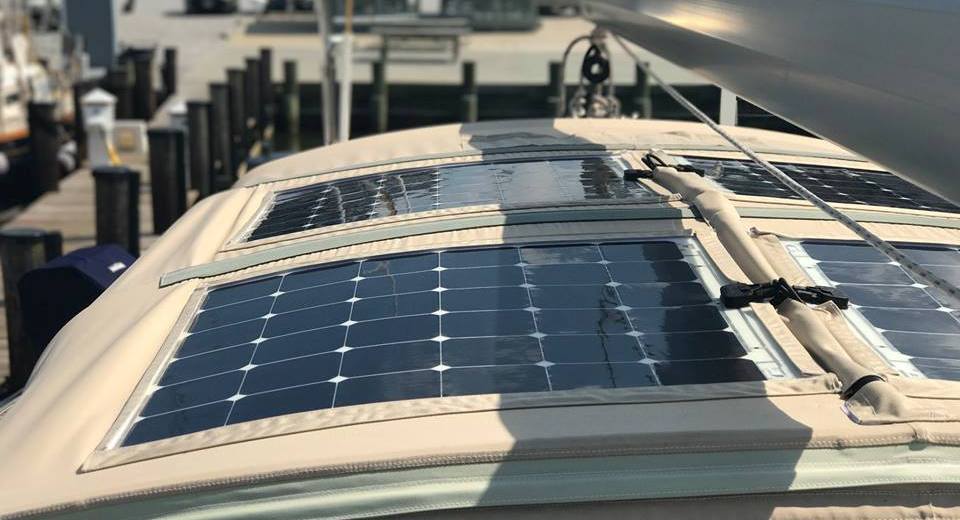 We hear it all the time – flexible solar panels are not worth buying, they only last a short time, they never give out the watts they say they will, they are not as durable as glass panels, the list goes on and on of the laments by those who bought a solar panel that didn't live up to its manufacturer's hype.
But what all those people are saying in effect is, unfortunately, that the flexible panels they bought were of a lesser quality than desired for marine use.
At some point we all have succumb to advertising claims that make a product sound too good to be true – pop this diet pill once a day and in a month's time you'll lose 20 pounds without lifting a single weight, including your own from the chair you're sitting on. Who wouldn't want to give this a try!
All solar panels are not made the same, any more than all cars are made the same. Yes, the process is similar, but the products and build techniques that different manufacturers use to make their panels are not universal. One must look at the quality and efficiency rating of the solar cells, whether the panel parts are laminated or bonded together, how is the electrical wiring safe guarded from water ingress, and so forth. This means you should do your homework and make certain you are comparing apples to apples.
A classic error – comparing a solar panel designed for household installation (i.e. a roof top that doesn't move) to a solar panel designed for a mobile application (i.e. camper or boat). Residential panels are designed for installation on a stable platform, without the vibration, movement, kinetic loads, and salt environment experienced in a marine application, and using them in marine applications voids any warranty.
Another error – using price as the deciding factor. We've all heard the adage: You get what you paid for. We suggest you do a little research to find out why marine grade panels can differ in prices. Chances are you'll find the general consensus is that some manufacturers cut corners to bring you a product that looks like the popular, well-reviewed models, but has inferior solar cells, delamination issues, or manufacturing defects not visible to the naked eye.
Other people feel that "flexible" means the type of solar panel one can literally roll up and tuck away in your locker when you're not using it. Yes, these are indeed flexible panels, originally designed as a lightweight and portable solution for the US Army, to keep their radios charged while out on maneuvers in remote locations. Good panels, but made with Amorphous solar cells which may not last for more than a year, if that long, and have a very low efficiency rating. Marine grade flexible solar panels are fabricated with silicon solar cells sandwiched between polymers and other materials expressly chosen for long life in the harsh marine environment.
We at Coastal Climate Control have done the research for you which is why we sell what we feel is only the best marine grade flexible solar panels available today. Our choices come from two different manufacturers – Solbian and Solara.
We also offer glass panels also specially designed for the mobile market - cars, vans, campers, and boats, made by Solara and Solarland.
Our motto: Do it Once, Do it Right.
By accepting you will be accessing a service provided by a third-party external to https://coastalclimatecontrol.com/