My Mate Chris
Music to mend fridges by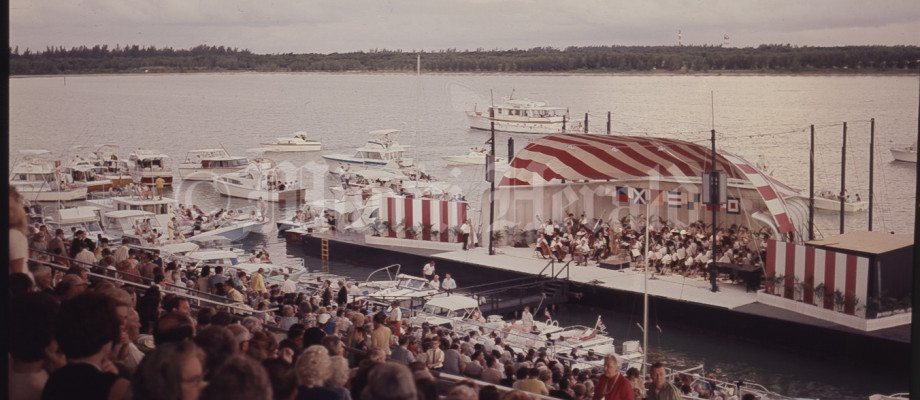 I was introduced to Chris by a girlfriend back in the late 80's. She and I were working on boats, and she would pop in a cassette of one of his albums whenever she got the chance. Yes, Chris Rea is first and foremost an accomplished musician, seemingly better known in Europe or his native England than in the USA, and for us two boat bums he quickly became our "Buffett buffer".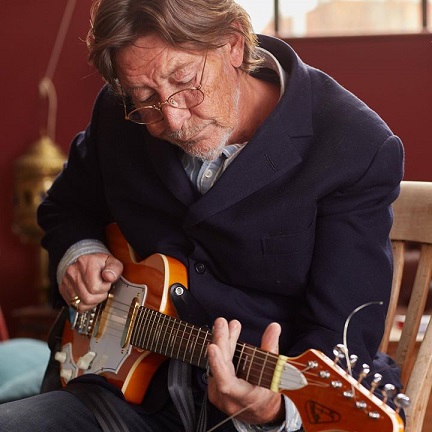 Now, I am as much an admirer of Jimmy Buffett as any other boatie, but there was a time when you couldn't set foot on a beach or tie up at a dock without hearing the strains of Margaritaville and other favorites. Quite frankly it all got a bit too much sometimes, so enter Chris Rea as our buffer to Buffett. We'd play the four albums we had of his on tape (cassettes, remember them?) extensively in our efforts to turn some Parrot Heads Rea-ward. Years later, I learned to grin and bear it when well-meaning boat owners cranked up the Buffett while I mended their fridge or whatever, in the false belief that it would produce happy vibes in yours truly. Invariably it did not.
There are many water-themed songs in Chris's early albums, and it was some surprise not to find any sailing or boating exploits mentioned in his CV. But then he grew up in the nitty-gritty North East corner of Britain, where those would have been seen as elitist endeavors, and his later exploits in motor racing seem more in line. Maybe it was the persistently damp and chilly environment up north that nurtured that deep, gravelly voice; something akin to smooth, dark chocolate served on sandpaper.
The earliest of Chris's albums my girlfriend and I possessed was Water Sign (1983), which is significant seeing that Chris was born a Pisces. The opening track, "Nothing's Happening by the Sea" starts with the sound of waves gently breaking on a beach, followed by a gently strummed guitar. This proved to be a highly effective breakfast call on one boat, where piping it into the guest cabins over the boat stereo would be followed by the occupants soon appearing with smiles all round. The next, more raucous, track "Deep Water" served as motivation for a dip in the ocean. Those waves return again on the title track of "On the Beach", which was joined by "Wired to the Moon" and "Shamrock Diaries" to complete our Buffett Buffer arsenal.
Chris's introduction to what would be his signature sound of slide, or bottleneck, guitar came by way of a wonderful piece of true British engineering called a TeasMade. This is a bedside accoutrement that serves as an alarm clock while also turning on lights and radio (some models), and also brewing up a pot of tea as a bonus. (Full disclosure: I own two '60's vintage models, one of which wakes me up with a 6 am cuppa each weekday). These devices were not without their idiosyncrasies, and Chris's mum had one in her bedroom that would turn the radio on at odd moments.
What the 21 year old Chris heard one day from that TeasMade radio, during one of the very first, scratchy, broadcasts from the USA via the Telstar satellite, made him sit up and take notice. It sounded to him like a mutated violin, but was in fact 1930's Delta Blues legend Charlie Patton playing slide guitar. When a friend identified it as such, Chris was intrigued enough to get his hands on an electric guitar and try it for himself. He picked up a used instrument at a bargain price because it reportedly had a terrible action and was difficult to play. But slide guitar doesn't involve pressing the strings down with one's fingers, so the faulty action was of little consequence, and with that guitar together with a bottle of his sister's nail polish that he used as a bottleneck, Chris's future was cast.
It hasn't always been plain sailing for my mate Chris. Early on he had the misfortune to have a hit single with the schmaltzy "Fool if you think it's over", which prompted the suits at the record company to bring in a big-name, big-money producer to try to replicate the recipe for future offerings; i.e. sweeten the chocolate and substitute velvet for sandpaper. But that's not the course Chris had charted for himself, so he switched record labels and either self-produced or co-produced the next six albums between '83 and '89, starting with "Water Sign" and going on through "Dancing with Strangers" and "The Road to Hell". To me, these albums represent a memorable span in Chris's long career and were not so much produced and mixed than blended and refined. The various elements of each track can be heard to complement each other with subtle touches and nuances, and that might be a nod to his early ambitions of being a musical score writer for movies.
After that period Chris leaned more on the blues for inspiration, and to date has recorded 23 albums in total, with the last, "Road Songs for Lovers" released in 2017. The era from the early 90's to the present has produced no less impressive or enjoyable content, but is of a different style and tends to fall on different, more focused ears. This is Chris doing just what he wanted to do, and not aimed at a mass market audience specifically to bring in the coffers. There was a compilation album released in '88, "New Light through old Windows", which comprised of spiffed-up versions of UK and European hits in an effort to ram Chris Rea into American ears. I for one was not impressed, but it did spawn another big hit; "Driving Home for Christmas".
Chris has fought many other battles over the years. There were more confrontations with money-mad media men/women, plus eminently more enjoyable encounters on the race track driving in historic race cars just for the thrill of it, but underlying it all has been a far more serious challenge. Since the early '90's he's been embroiled in an epic battle with first peritonitis and then pancreatic cancer that was diagnosed in 2000. The many bouts of surgery that he's endured has left Chris dealing with the complications of having to deal with life without a pancreas, and with diabetes that reportedly requires upwards of 7 insulin shots a day. But despite all that, like a true Brit, he carried on performing regardless up to the point where he collapsed on stage during a tour in 2017, which seemingly signaled the end of live gigs … for now anyway.
I've never seen Chris Rea play live, but I had a close encounter in Amsterdam once when I was there for the annual METS marine trade show. Walking past the Carre concert hall adjoining my hotel, I was confronted with his face staring at me from a poster announcing his appearance, but for a date in the future. On returning to the same hotel the following year, I opted for second best and popped in to see the current attraction; three lovely Irish lassies performing in a really slick presentation of Celtic lushness. I leaned back and closed my eyes. They were good, very good, but they were no Chris Rea.
Chris is now said to be taking it easy with Joan, his wife and companion of 50+ years, enjoying his painting and other artistic exploits and just relaxing at home somewhere in southern England. And who could ever deny that of someone that has given us such a wealth of great music and so many years of listening pleasure. Good on yer, mate!
Footnote: It appears that I'm not alone in enjoying Chris Rea's earlier offerings, as some CD's from that era have been re-released recently.
• In the US: https://chrisrea.tmstor.es/?lf=0f3652e028207d943a998f774f484cca
• In the UK: https://store.rhino.co.uk/uk/artists/chris-rea/deluxe-2cd-editions-bundle.html
Find Chris Rea on Facebook here: https://www.facebook.com/ChrisReaOfficial/
By accepting you will be accessing a service provided by a third-party external to https://coastalclimatecontrol.com/