Solbian Solar Panels on Hylas 54 Genevieve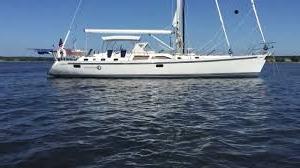 The owners of the Hylas 54, Genevieve, have a clever and beautiful solution for installing solar panels on their yacht that compliments her elegant lines, makes aft boarding via the swim ladder easy, and provides shade for the dingy when stored on the davits. All without adding extra weight on the back end.
Below is what they've shared on www.cruisersforum.com:
We wanted to add significant solar area but we were not keen on putting panels on deck (shading, slippery), on rail "wings", or on the canvas bimini top (shading, dynamic substrate, complex wire routing, not useable when boat stripped bare for storage). We wanted a solution that looked in keeping with the existing boat structures and we did not care for sharp-cornered aluminum flat frame panel solution often seen.
So, we had a curved frame of stainless rail welded to the top of the Simpson Davits which matches the existing Hylas rails. Over that is a GRP [fiberglass] panel color matched to deck GRP to act as structure to attach the semi flexible solar panels (four Solbian SP130W). The curved shape makes sure there is head room to duck under to use the transom steps.
The structure does not interfere with after-swim showers, dinghy storage, nor does it impinge on the ability to use the steps for dinghy loading. And it keeps the sun off the dink. In fact the structure seems to make the davits even stronger than before.
The added weight is still well within the 225 kg specs of the davits and as we just switched from a GRP to a much lighter aluminum dink, the weight aft is probably more or less unchanged.
We also moved the aft nav light from the davit to the aft edge of the frame and relocated the ensign pole socket so the ensign does not flap over the panels. So far we are very happy with the power from the panels, the look, and the strength of the solution.
Happy to share the plans with anyone interested. ?
note: in pics wires not tidied up yet.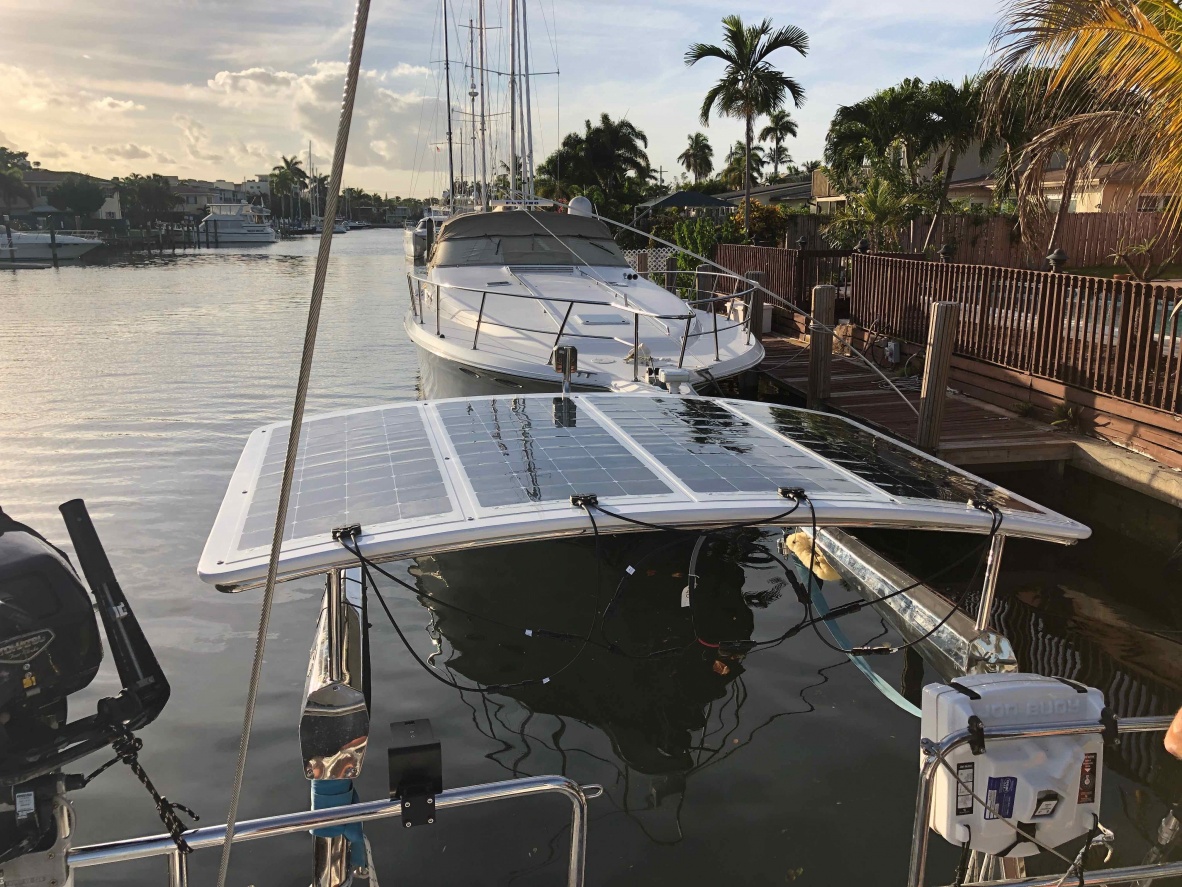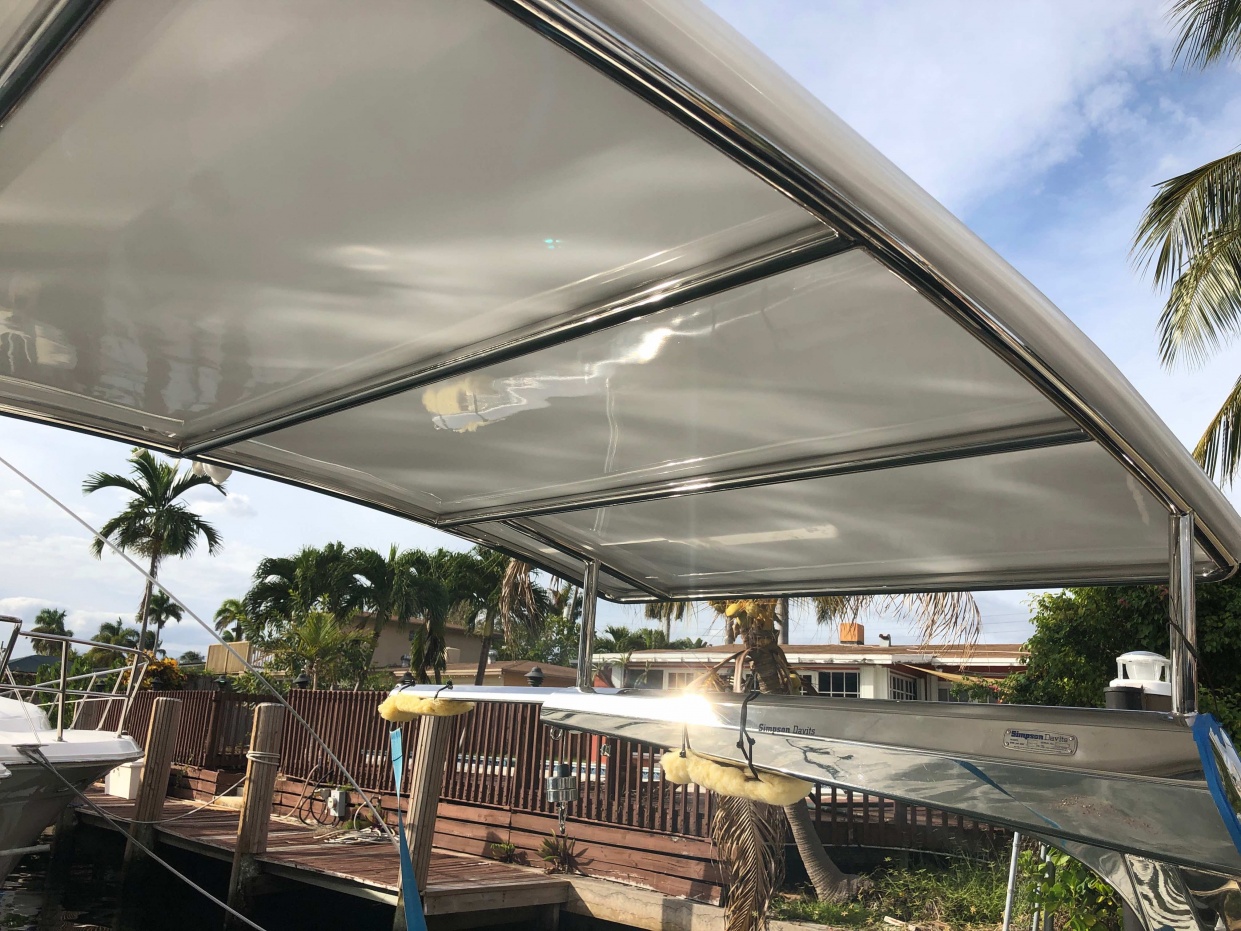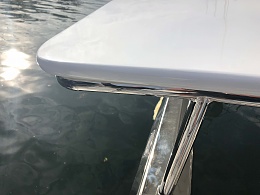 By accepting you will be accessing a service provided by a third-party external to https://coastalclimatecontrol.com/