Ramblings
Mangoes for Life
Details

Category: Ramblings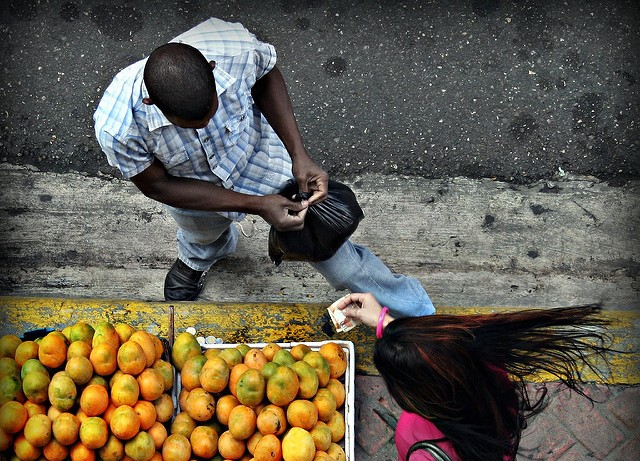 Walking through the gaudy and gay Miami Bayside entertainment area during the Miami Strictly Sail show last week, whilst dodging obstacles such as parrot-wielding hawkers and perfume swatch pushers, I spotted a sign promoting a bar/restaurant called "Mangoes".
This, reinforced recently by the sight of them on a supermarket shelf, reminded me that if I ever go back to St. Lucia, I have been promised free mangoes there for life.

How that all came about makes for quite a tale.
Boat Show Blues
Details

Category: Ramblings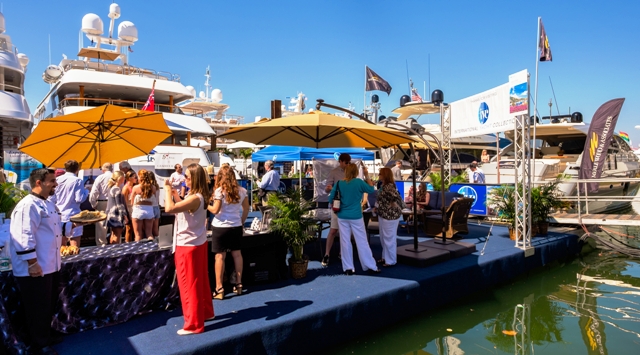 When this mailing goes out we will be exhibiting at the Miami Strictly Sail, which is part of the mega Miami International Boat Show. Now don't go thinking that we do this just to buff up on the tan during a bleak Maryland winter, oh no. No, this is purgatory. This is some form of evil punishment hoisted on us, probably for being so slack and slovenly during the slow winter sales season.
Our German suppliers refer to boat shows as "fairs", which to me conjures up images of riding prettily painted uppy-downy horses on a glittering merry-go-round while eating cotton candy, but sadly that is mere fantasy.
OK, so it is nice to get away from the office, pull on a pair of shorts and give the old pins an airing, but "doing" these shows is expensive, takes a lot of organizing and planning, and they are physically and mentally exhausting.

So why on earth do we bother?
How to warm up your party
Details

Category: Ramblings

Want to know the quickest way to get everyone warmed up at a Christmas party? Take your clothes off!

No, seriously, instead of trapping all that body heat under clothing, why not spread the joy and warmth of the season to those around you? And you won't get cold, I promise you.

You won't really "get cold", because technically "cold" does not exist, just different degrees of heat, all the way down to absolute zero, -273°C. You may well feel cold, but what you'll really be doing by removing your clothing
Turkey anyone?
Details

Category: Ramblings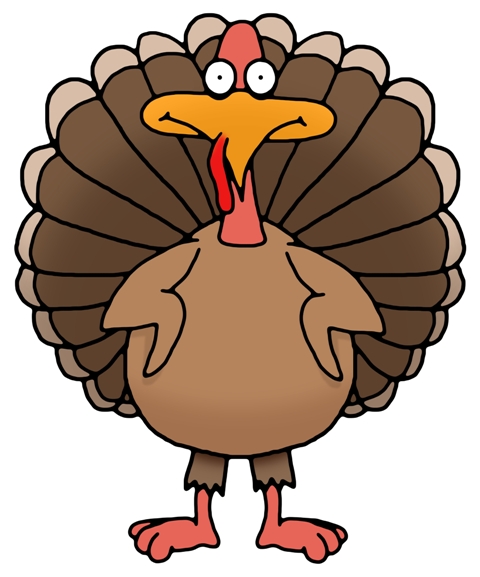 I had the good fortune recently to be able to observe some younger colleagues who are also employed in the whacky world of marine refrigeration and air conditioning. On reflection, it could be said that these and other members of the millennial generation may have become so immersed in screens and keyboards that they've glossed over the important step of grasping a thorough understanding of the actual machines. Maybe they didn't get the memo. Maybe they don't feel they need to, as it's all there on the screen. Or is it?

Refrigeration and air conditioning machines are incredibly dynamic devices where the operating parameters and conditions are constantly changing. Much of this type of equipment now features digital displays and controls that give the operator a comprehensive view of how the machine is performing at that instant in time.

But does the modern-day operator have a good enough basic understanding of the subject to be able predict events and performance rather than simply being able to read numbers on a screen? I am mighty impressed at the way some younger fingers can flit at speed through menus, sub-menus, etc., especially as most touch-screens don't seem to be sympathetic to my hardened and calloused fingertips.

But what are these young eyes seeing?