That "W" word... Warranty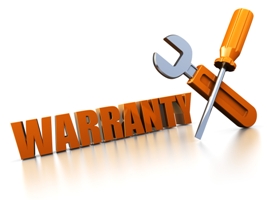 At dealer technical training sessions run by marine equipment manufacturers, typically the last item on the agenda before everyone heads off home is the matter of warranty.

The cynical among us might think that this is so timed that it can be rushed through at the last minute so the factory staff can shrink from the baying crowd and make a swift retreat, and that may not be too far from the truth. But why is it sometimes such a contentious subject?

From a new-boat owner's perspective, it is entirely reasonable for him or her to assume that if anything fails on a newly purchased vessel within the warranty period it will be replaced or repaired without too much fuss and bother.

But, unlike an automobile where the car dealership is responsible for repairs to every item on the vehicle, equipment on pleasure craft is supplied by individual manufacturers, each with their own warranty policy.
In the event of a breakdown, the boat owner, the dealer, or maybe the boat builder must initiate the process of arranging for the issue to be handled by the appropriate original equipment manufacturer (OEM) or one of its dealers or distributors.

But it is not so cut-and-dried to assume that, just because some widget has failed within the warranty period, its repair or replacement will be covered under the OEM's warranty.

From the OEM's side, there are three main criteria that must be satisfied for the warranty to be valid: Application; Installation; and Operation.
1. Application - You would be forgiven for thinking that a boat builder would only install whatever the OEM recommends and specifies for a particular application. But it is not unheard of for a boat builder to think it has a better idea, leading to design and application changes being made without consulting the OEM or seeking their advice. I have had experience of boat builders signing drawings saying they will install something as shown, only to renege on it before the ink is dry.
2. Installation - All quality marine OEM's produce detailed installation instructions that must be followed for a warranty to be valid. Boat builders are naturally always looking for ways to save on expenses and build-time, and so corners can sometimes be cut and calculated risks taken. Some of these actions may result in simple cosmetic changes, whereas others might have more detrimental consequences, but either way, the OEM should not be held accountable for failures due to incorrect installations.
3. Operation - Let's face it, if we use a rinky-dink electric winch to try to haul us off a sand bank, then we shouldn't expect to have the burnt-out motor replaced under warranty. And if champagne is spilled all over the chart plotter at the launch party, then someone other than the manufacturer should be paying for a replacement. The real challenge here is to ascertain what exactly led to the failure. Did it fall or was it pushed? This is often where different opinions and interpretations of the available evidence can lead to discourse and disagreement.
Although the above scenarios refer to boat builder installations, the same rules apply for owner-installed and other after-market installations.

Unless stated otherwise, OEM's generally guarantee that their products will be free from manufacturing defects and will perform as stated, in the prescribed application, for the specified period, but only if their guidelines of application, installation, and operation have been respected and adhered to.
By accepting you will be accessing a service provided by a third-party external to https://coastalclimatecontrol.com/