Ramblings
Wait - There's a Bug in my Phone!
Details

Category: Ramblings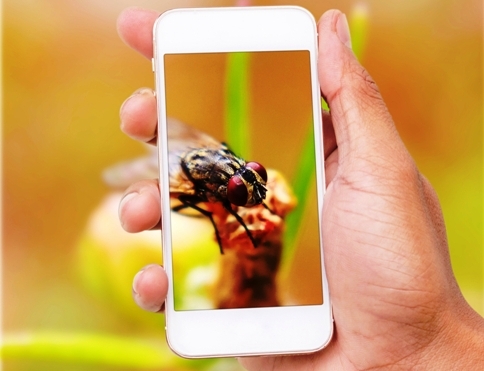 You can't seem to be able to get away from it these days; politicians throwing out what may or may not be real facts in response to questions. This typically involves bombarding the interviewer with staccato statements that may or may not be correct and that require research before being able to call into question.

What happened to the good old rhetorical question? You know, interviewer asks a question and gets a question back in return. That's always been a standard stalling technique, but now seems relegated for use when factual fire isn't working.

I had a sorta close/mildly similar instance last week, but my experience involved phone company employees, not politicians.

I was in the UK when I picked up the bug.
Smart Phone - Smart Shopping
Details

Category: Ramblings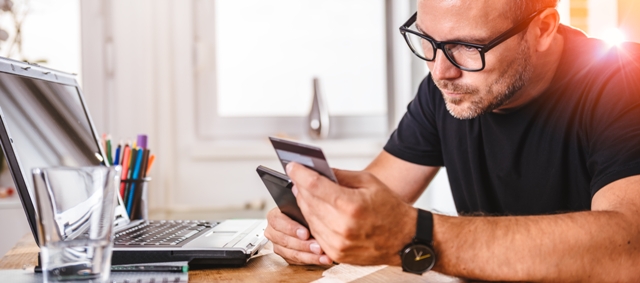 I've just read a report suggesting that internet sales are really hurting the traditional chain stores. The number and frequency of retail stores that are closing in shopping malls is really quite alarming as more and more customers prefer to shop online from the comfort of their home.

In England recently I had to battle for space in a narrow country lane with a home delivery van from a supermarket. Nowadays you can order online and your weekly necessities are delivered right to your door, even to a remote shepherd's hut in the middle of the moor.

If there are any remaining butchers, bakers, or candlestick makers left in English villages, they seem somewhat doomed. It's enough to send you down to the pub for a pie and a pint, except they, too, are also closing in droves.

It seems social media is taking the place of traditional face-to-face social interaction.

Online shopping has become so easy, even returning stuff is a breeze. If something you bought doesn't make you look as glam as you thought it would, or doesn't do what you thought it would do, or if you simply don't like it, then you can return it; no fuss, no muss. The web retailers now have really slick and well organized return systems that make this aspect of the transaction painless while not making it seem like you're being punished for being such a dufus for ordering the wrong thing in the first place.

So, what's not to like, and how does this relate to stuff we need for our boats?
Blinded by (ignoring the) Science
Details

Category: Ramblings
In the wake of the recent celebrations of science and scientists, I could not let the occasion go without a mention of the late Richard Feynman. For those of you not familiar with the name, Feynman, as well as being a brilliant scientist, was also a fascinating human being and a bit of a maverick who delighted in upending normal thinking and throwing the occasional curve-ball.
In his second book "What Do You Care What Other People Think: Further Adventures of a Curious Character?", Feynman describes how he was once intrigued at how the brain tracks time, and was curious to see how accurately he could gauge one minute by counting.
The Price is Right!
Details

Category: Ramblings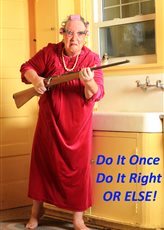 I once read in a sailing magazine something like the following: "It's boat show time, so let's take a look at some of the products they are trying to foist on us poor unsuspecting boaters". As a marine vendor I was incensed to read that, and vowed never to advertise in that publication. I never did, and eventually it folded. Go figure ....

There has long been a feeling that stuff sold for boats was generally overpriced simply because it has a "marine" tag. This seemed to be more prevalent in the 80's and 90's, so maybe back then there were indeed a plethora of cheap and tacky items labeled as marine that would have been better suited for the kiddies backyard camping or a day at the beach.

Or maybe it's because nowadays the internet is playing devil's advocate and unscrupulous manufacturers just can't get away with things like they once could. Today's efficient means of communication ensure that when even minor issues are reported, they require a good customer service oriented response.

Now that replacement parts can be easily sent to remote locations seemingly beyond the edge of beyond, a worthwhile warranty is also increasingly important. Imagine a business getting a call from a customer on a satellite phone in mid-ocean, fretting that his fridge is running longer than it used to. "We've got ourselves another fridge-fretting sat-phoner" is the common cry. Oh yeah, it happens.

At Coastal we see and hear many tales of woe