Ramblings
I am not a Twitcher, honest!
Details

Category: Ramblings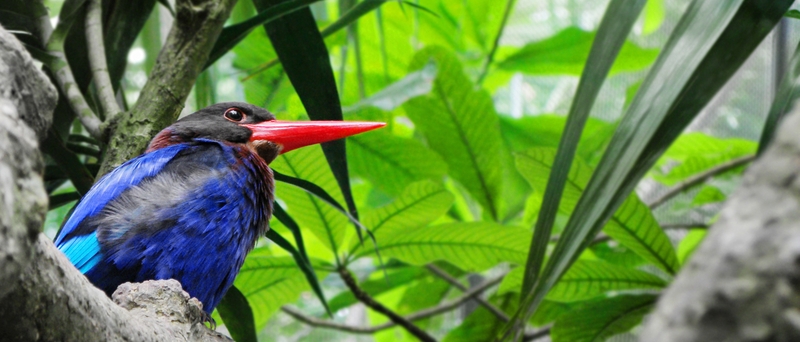 I can safely say that I have never Twitched, nor have I ever been tempted to become a Twitcher. But I will admit to being a bit of a birder, albeit only within the grounds of my estate in Annapolis, where seven bird feeders attract over thirty species of birds over the course of a year. So what exactly is a Twitcher, and should we be wary of them?
Twitching, which Wikipedia defines as "the pursuit of a previously located rare bird" is the preserve of fanatics who's seemingly sole purpose in life is to seek and locate the rarest of rare birds and then proceed to tick them off a list. This, apparently gives them some sense of greatness in their world, but to most regular birders, Twitchers are frowned upon as being nothing more than inconsiderate glory hunters.
For those with Twitchering aspirations, there is some excellent advice to be found in Sibly's Bird East book. While browsing this indispensible birders bible the other day, it dawned on me that a large portion of the advice for Twitchers could also be applied when we go hunting elusive Gremlins that are playing havoc with electrical and mechanical systems on board boats. This seems especially relevant for refrigeration and air conditioning, so, using the same advice given for finding rare birds, let's interpret some points in order to help find those darn marine Gremlins.
1) "Most birders who find rare birds are looking for rare birds."
Twitchers are actually looking for the unusual. If your mind is honed in to looking only for the obvious and normal, then you may overlook the possibility of something unusual going on. Strange happenings in complicated mechanical systems often occur only under a unique set of circumstances, and Gremlins can be hiding anywhere.
2) "An intimate knowledge of the common species is essential."
You must have an in-depth knowledge of the system under investigation and its operational characteristics so that you can identify what is normal and what might be the work of a Gremlin. You must have a clear idea of what it should be doing before taking readings, putting a gauge set on, etc., and seeing what it actually is doing. In other words, don't try and rationalize what you see without first having a clear understanding of what it should look like in normal operation.
We Are So Terribly, Terribly Sorry!
Details

Category: Ramblings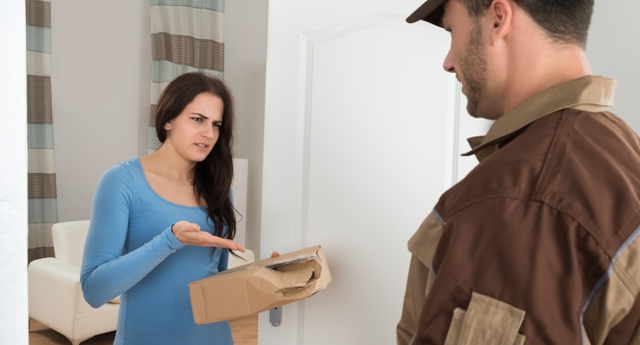 "We're sorry." "I'm sorry to hear that." "Very sorry, but it's out of our hands."
We're having to utter these sorry little phrases more and more these days, but not relating to any issues with our products. These are being made in response to reports of shipping issues, where damaged goods, lost or missing packages, inconvenience from signatures being required, and excessive shipping costs all seem to be on the increase lately. In addition, our once chirpy pick-up/delivery drivers seem to be generally disgruntled of late, and they put it down to the "Amazon Effect".
So, what exactly is the Amazon Effect?
Wait - There's a Bug in my Phone!
Details

Category: Ramblings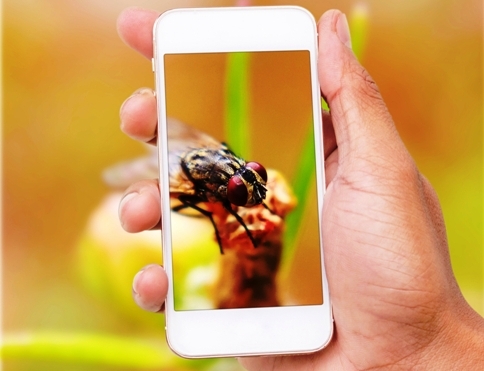 You can't seem to be able to get away from it these days; politicians throwing out what may or may not be real facts in response to questions. This typically involves bombarding the interviewer with staccato statements that may or may not be correct and that require research before being able to call into question.

What happened to the good old rhetorical question? You know, interviewer asks a question and gets a question back in return. That's always been a standard stalling technique, but now seems relegated for use when factual fire isn't working.

I had a sorta close/mildly similar instance last week, but my experience involved phone company employees, not politicians.

I was in the UK when I picked up the bug.
Smart Phone - Smart Shopping
Details

Category: Ramblings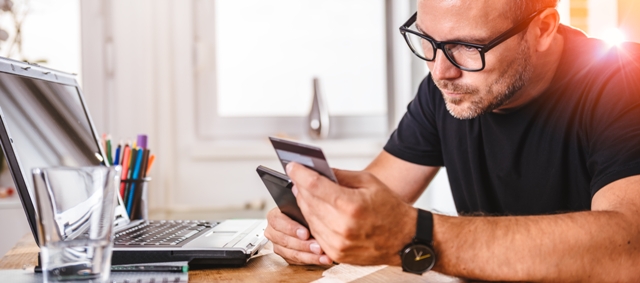 I've just read a report suggesting that internet sales are really hurting the traditional chain stores. The number and frequency of retail stores that are closing in shopping malls is really quite alarming as more and more customers prefer to shop online from the comfort of their home.

In England recently I had to battle for space in a narrow country lane with a home delivery van from a supermarket. Nowadays you can order online and your weekly necessities are delivered right to your door, even to a remote shepherd's hut in the middle of the moor.

If there are any remaining butchers, bakers, or candlestick makers left in English villages, they seem somewhat doomed. It's enough to send you down to the pub for a pie and a pint, except they, too, are also closing in droves.

It seems social media is taking the place of traditional face-to-face social interaction.

Online shopping has become so easy, even returning stuff is a breeze. If something you bought doesn't make you look as glam as you thought it would, or doesn't do what you thought it would do, or if you simply don't like it, then you can return it; no fuss, no muss. The web retailers now have really slick and well organized return systems that make this aspect of the transaction painless while not making it seem like you're being punished for being such a dufus for ordering the wrong thing in the first place.

So, what's not to like, and how does this relate to stuff we need for our boats?