Ramblings
What a Trucking Nightmare
Details

Category: Ramblings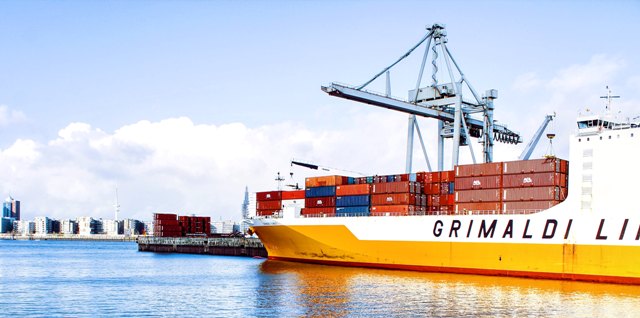 We have several house rules at Coastal Climate Control. There are the typical ones such as the sign in the warehouse toilet saying "Gentlemen please lower seat when finished", and then there are unwritten words of wisdom like; "If you have it, flaunt it". Personally I'm a bit lacking in flauntable assets, but Coastal sells some of the best specialized marine equipment available, and we flaunt it whenever possible. In fact, next week we will be in very flaunty mood at the Annapolis Spring Sailboat Show April 20 thru 22, so if you're in town come on by and see what's new.
Another unwritten house rule is: "If we don't have it, we can't sell it". It seems obvious I know, but keeping adequate stock of popular items is becoming a bit of a problem these days, especially for products that we import. We strive to be good girls and boys and pay our bills on time and plan way ahead in order to anticipate shipping delays, but we still often get caught out, and increasingly so these days. There are three main areas that we have no control over:
Dover and Under
Details

Category: Ramblings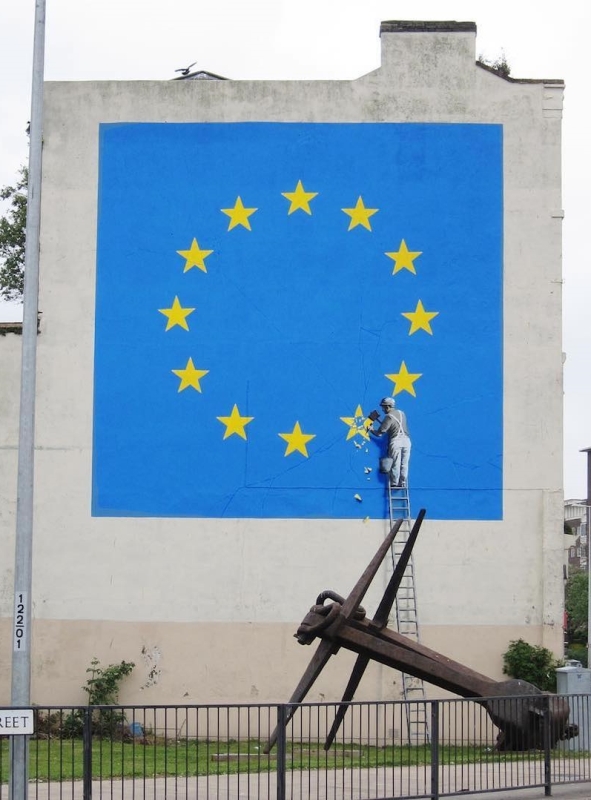 Dover, England. A fascinating place. I was there recently meeting with a friend who keeps a sailboat in the marina, and he showed me around the ongoing construction project that will one day be a spanking new marina complex plus more desperately-needed parking spaces for lorries (trucks) waiting to embark to Europe on ferries. I also happened across the huge Banksy street art that appeared overnight recently on the end wall of a building near the docks. This features a star being chiseled off the European flag, a satirical comment on Brexit for the amusement of those heading to the ferries over to Europe.
There's enough history in Dover, both ancient and recent, to satisfy all manner of inquiring minds. Being at the closest point in England to Europe it has proved to be an enticing location for a water-borne invasion through the ages, so it's only natural that various means of defense have been constructed to repel attacks. The town itself is at sea level, but at its eastern and western extremes it is under the shadow of the higher elevations of the famous White Cliffs of Dover. The cliffs are sans bluebirds these days, as that was the nickname given to wartime fighter pilots in their blue uniforms. Perched menacingly on top of the eastern cliff is one of the most imposing and magnificent castles to be found anywhere; Dover Castle.
You need your head examined!
Details

Category: Ramblings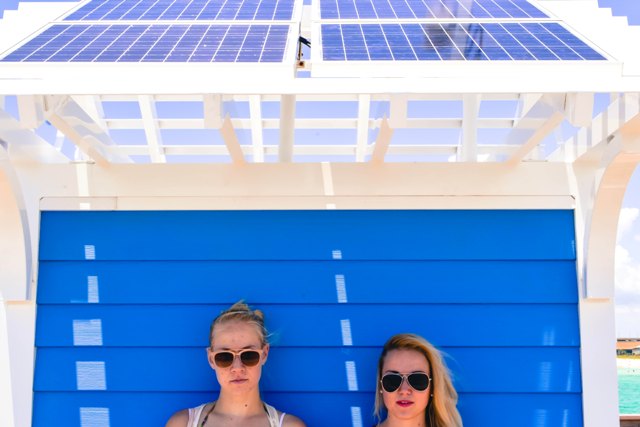 My wife often tells me that I need my head examined, and that's exactly what I was doing a few weeks ago at the dermatologist's office. My semi-annual all-over skin check-up (all-over except the nether regions, that is) had revealed a suspect area, and a biopsy revealed it was indeed skin cancer and must be removed. It's no big deal, but how did it get there and could I have prevented it?
The surgery is a time-consuming affair that involves removing a layer of skin and then sending you off back to the waiting room while they 'scope it to see if they got all the bad bits. If not, back you go in to have another layer removed, and so on until you're given the all-clear and they stitch you up. Most of the occupants of the waiting room were sporting large, blobby, ultra-white dressings somewhere above the shoulders, and many of them on their left side. That's because we drive on the left in the USA. Yes, seriously.
Phony Facts
Details

Category: Ramblings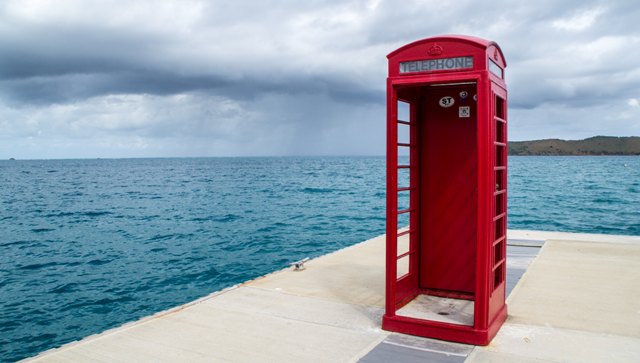 We were the first house on our street to get a telephone when I was a lad in England. We didn't pay for the installation though, that was arranged by the hospital where my mother was something important in the operating theaters, and she was often called out for emergencies. I guess they got tired of sending taxis and having the poor drivers going bonkers trying to wake our sleeping household.
Ours was a line that we shared with another unknown party, and I soon learned that if the phone tinkled when you walked past, you could carefully put your hand over the microphone and lift the receiver and hear the other parties' conversation. We never knew who the others were, and their conversations were quite unexciting and boring, so it was more like eavesdripping than eavesdropping. I heard tales that in the US there were sometimes up to ten households on one party line, which I imagined to be far more interesting.
Our first phone had no dial. You had to pick up the receiver and wait for an operator to come on the line and say "number please". Our number was 1968, which was quite a novelty when the year 1968 rolled around.