Blog
Current Affairs - Making the Right Connections
Details

Category: Battery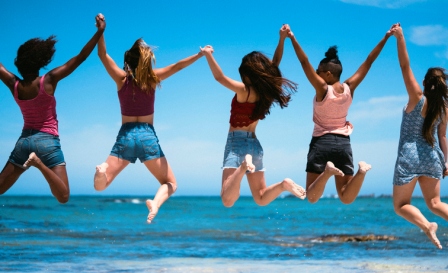 Continuing on the theme of the previous blog, regarding wiring individual batteries in parallel to make a higher capacity bank, now we can look at the best way to wire them up.
I included a teaser graphic in that last blog that showed two batteries wired in parallel and with the two main cables, one positive and one negative, both connected to one battery. I expected a flurry of comments on this, but to my surprise received only one. Mr. D said that the configuration shown would result in uneven current draw from each battery, resulting in greatly reduced cycle-life of the first battery in line. Is that so?
And if so, what is the best configuration? What are the alternatives?
Yipee! Time to put on the testing hat once again.
Parallel Thinking Blown Sky High
Details

Category: Battery
I saw some communications in a trade journal the other day discussing the common practice of wiring batteries in parallel to increase capacity. Specifically, one writer was warning of the possibility of a cell shorting in one of the batteries, resulting in the other batteries all discharging at a high rate of current into the short circuited cell leading to an apocalyptic event below decks. Is he/she correct? Well, yes and no.
Yes, this is very much a possibility, but is dependent on battery type. An old timer, like yours truly, will probably adhere to the notion that the likelihood of a shorted cell is real, but that's because our heads are still stuck in "the good old days", and we are not being practical.
Let's think about this. How can a cell, one of six in a 12 volt lead acid battery, become short circuited?
Breaking News!
Details

Category: Refrigeration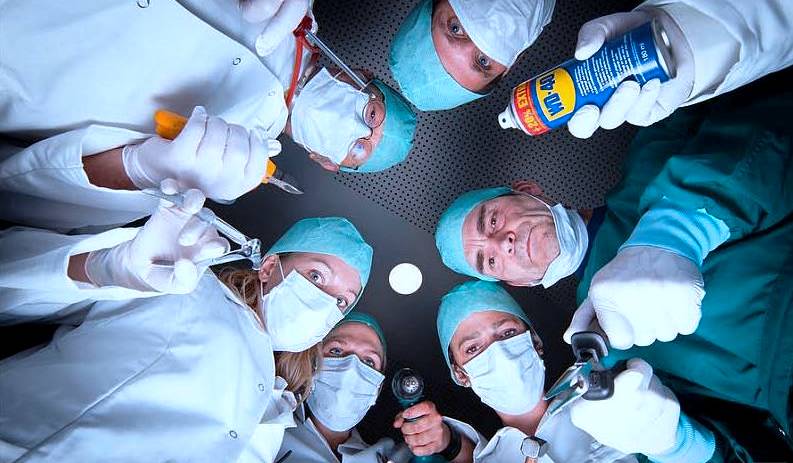 It's a boat. Something's going to break, and if you're in the middle of the ocean or in a deserted anchorage in Paradise, who's going to fix it? There's no handy-dandy repair chappie down the road, and no one to beg come and mend it, so if you don't fix it, it stays broke. Simple.
For household appliances, whether in a terrestrial abode or in use on a vessel, things may soon be easier and cheaper to fix, thanks to proposed regulations being put forward in Europe and some 18 US states. Loosely termed "Right to Repair" bills, these would compel manufacturers to make products that come apart easily for inspection, and to have instructions and spare parts readily available to anyone wanting to attempt a repair.
Solbian Solar Panels on Hylas 54 Genevieve
Details

Category: Solar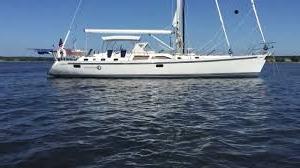 The owners of the Hylas 54, Genevieve, have a clever and beautiful solution for installing solar panels on their yacht that compliments her elegant lines, makes aft boarding via the swim ladder easy, and provides shade for the dingy when stored on the davits. All without adding extra weight on the back end.
Below is what they've shared on www.cruisersforum.com:
We wanted to add significant solar area but we were not keen on putting panels on deck (shading, slippery), on rail "wings", or on the canvas bimini top (shading, dynamic substrate, complex wire routing, not useable when boat stripped bare for storage). We wanted a solution that looked in keeping with the existing boat structures and we did not care for sharp-cornered aluminum flat frame panel solution often seen.