Blog
Something's Bugging Me
Details

Category: Ramblings

They're out there somewhere, but where?

Has everyone got their face-masks on out there? Have you washed your hands recently? Are you staying in place unless it's absolutely necessary for you to go out?
What strange things to be asking, but these are strange times, and some folk just don't seem to be getting with the program. Maryland, along with many other States, is under a Stay-at-Home order and it is recommended that if for some reason you are out of the house, then you should have something covering your mouth and nose. But judging by the actions of the people I see out on the streets in my corner of Annapolis, this advice seems largely to have fallen on deaf ears.
In fact, there seems to be an overall lack of comprehension of the gravity of the situation, with smiles and laughter in abundance, and cheery waves between dog-walking parties. I know we should all keep our chins up and keep smiling, but I suspect things will change rapidly as the situation deteriorates and some of those we know and love are smitten and succumb.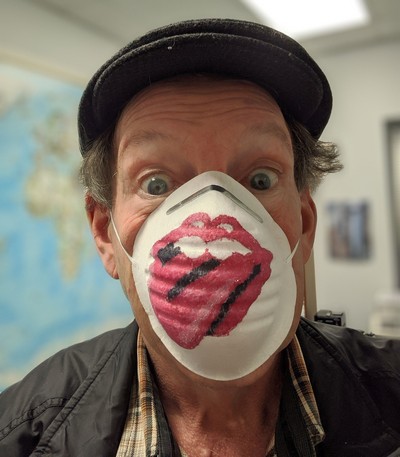 Any smiles from yours truly and his spouse are hidden behind the face masks that we've taken to wearing outdoors, even when in the car, and it's hoped that my homage to the Rolling Stones will be taken as a defiant tongue-out to the virus. It's all about being prepared and fearing for the worse, and to that end we should all imagine that, as unsociable as it may seem, everyone we encounter has the virus, and ourselves also.
All this reminds me of the level of preparedness required by boaters for a more predictable type of disaster – hurricanes.
Gauge Talk
Details

Category: Air Conditioning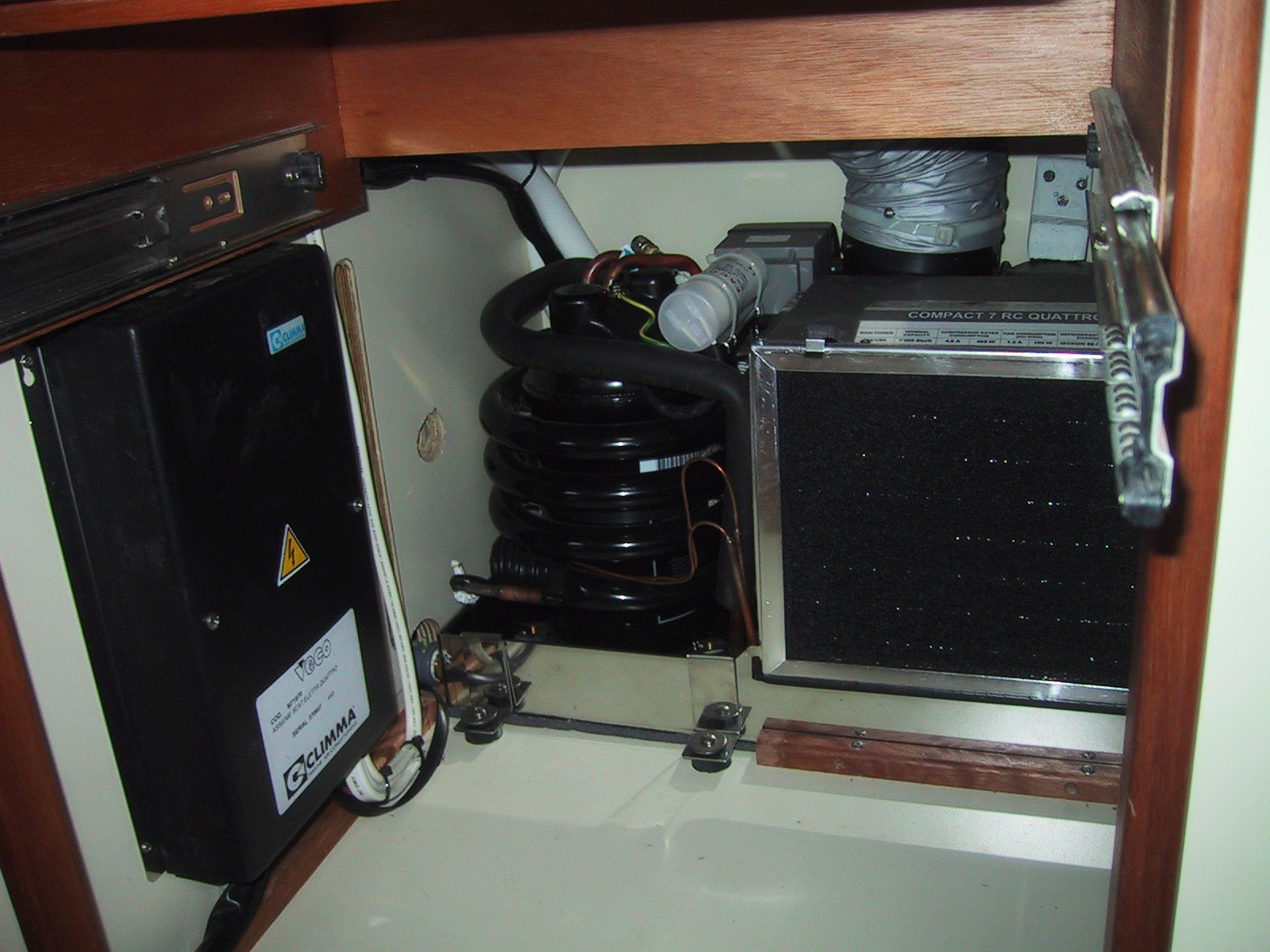 Reading and understanding refrigerant gauges made easy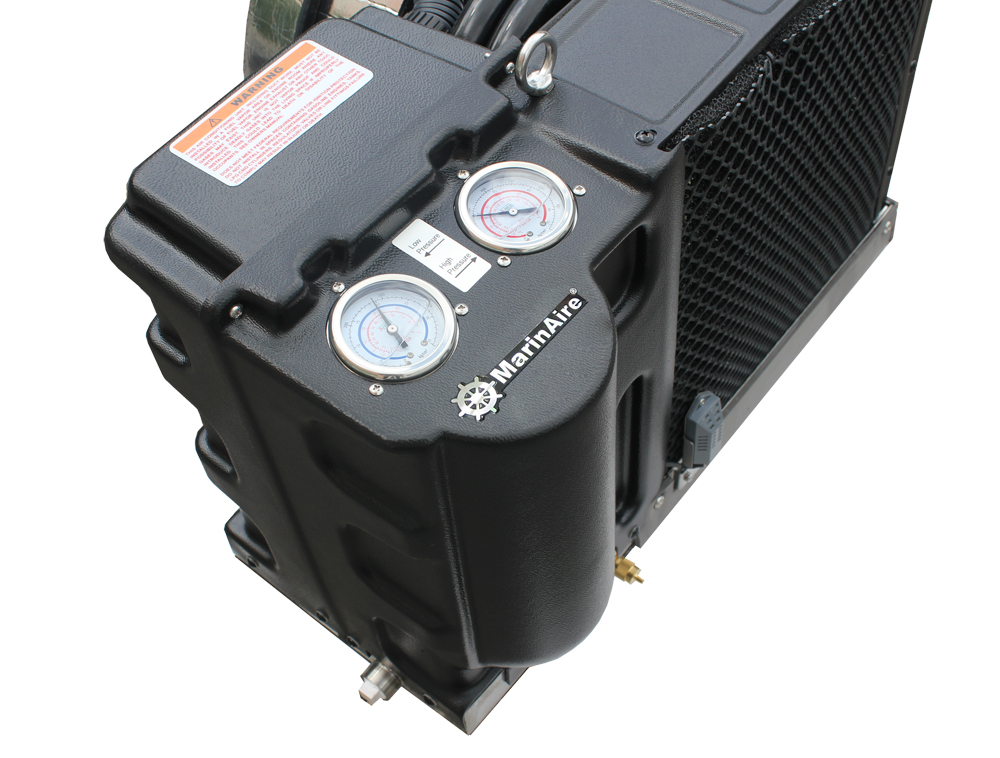 It dawned on me the other day that, although those clever chaps at MarinAire took the enlightened step of installing refrigerant pressure gauges on their larger air conditioning units, the lay person would have no idea what he or she were looking at. I'm sure that these gauges will prove to be a wonderful resource during remote troubleshooting sessions with trained air conditioning technicians, but I'm thinking that a few words on their function, plus a hint as to what could be considered "normal" readings, wouldn't go amiss.
Mummy, the batteries have melted!
Details

Category: Battery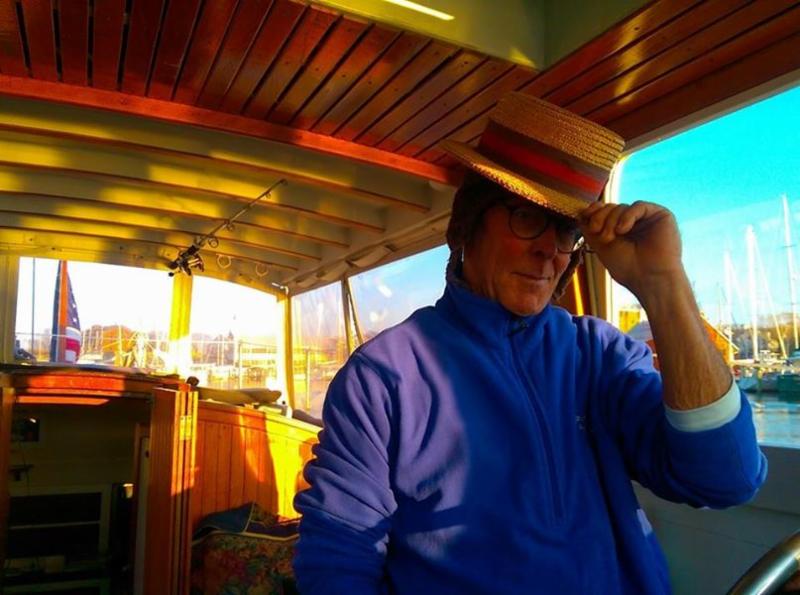 OK, that's not something you'll hear every day, but it is very much a possibility, where thermal runaway can destroy Valve Regulated Lead Acid (VLRA) batteries like AGM's (Absorbed Glass Mat). A Google search of "Thermal Runaway in AGM Batteries" will reveal enough technical papers on the subject to keep even the most techno-savvy occupied for a long while and will save me trying to explain the why's and wherefore's here.
The simple fact is that, given the right conditions, an AGM battery can, and will, start a self-perpetuating internal heating process (thermal runaway) which can end in catastrophic failure along with the possibility of fire and explosion, or at the very least leave you with a very sad-looking molten battery case.
My Mate Chris
Details

Category: Ramblings
Music to mend fridges by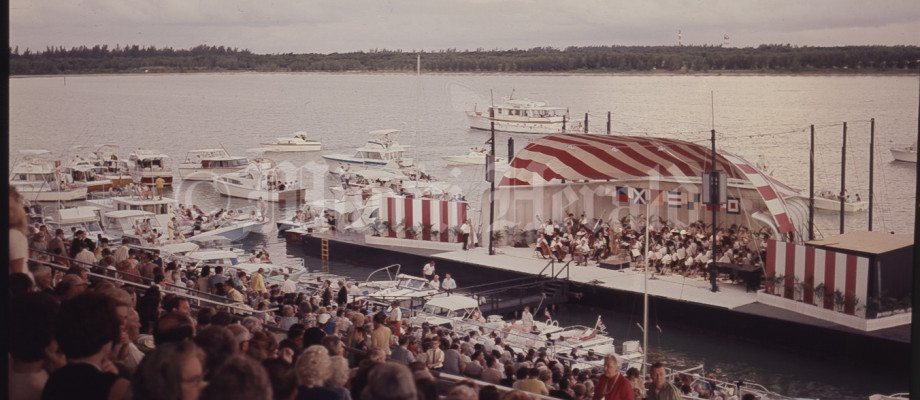 I was introduced to Chris by a girlfriend back in the late 80's. She and I were working on boats, and she would pop in a cassette of one of his albums whenever she got the chance. Yes, Chris Rea is first and foremost an accomplished musician, seemingly better known in Europe or his native England than in the USA, and for us two boat bums he quickly became our "Buffett buffer".