Cool is Cool!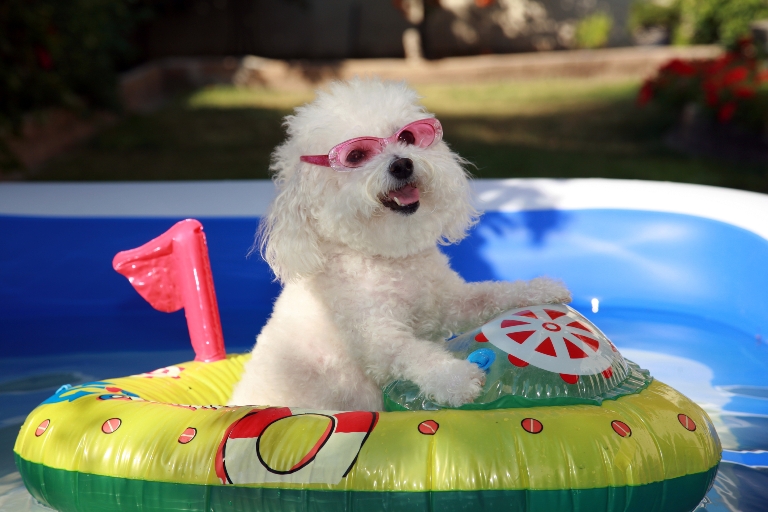 My first dabble with installing air conditioning on boats was in the mid '80's. I was new to the game and was an eager gofer helping to install a system on a 44' sailboat. When I mentioned this to my buddies at the bar, they were amazed to hear that you could actually install air conditioning on a sailboat, especially on one that small! Nowadays it's expected that even 25 footers have air conditioning as a standard item.
Those days were before rotary compressors replaced the noisy, heavy, and power-hungry reciprocating versions, and when one unscrupulous manufacturer would chisel the metal data plate off the compressor in order to fudge the specs to boost their claim that they had bigger units than their competitors. Yes, really!
Apart from the change to rotary compressors and the use of more efficient and environmentally friendly refrigerants, little else has changed in a marine air conditioning unit in 30 years with the exception of the controls and the switch to plastic base pans by some manufacturers. We have moved on from simple mechanical 3-knob controls to sophisticated electronic controllers with digital displays, some even with Wi-Fi and CAN bus connectivity, and that was a major leap forward.
The US marine air conditioning market has historically been dominated by two giants that have now merged under the umbrella of Dometic, and their individual brand names have disappeared. These big boys have the US market for big boat air conditioning pretty much buttoned up, but there is now a very attractive alternative for those looking to install self-contained systems on small to medium craft - MarinAire.
MarinAire have taken a radically different approach to marketing their marine air conditioning units.
Step One was to produce a well designed and fully featured line of units that can more than just compete with the big boys, but actually outdo them in many areas. MarinAire has incorporated many design elements and functional features that should have been standard on all marine air conditioning units by now, and my hat is off to whoever designed these units.
Step Two was to forsake all traditional forms of marketing, i.e. print advertising, boat shows, etc., and let the quality and features of the product speak for themselves. Money not spent on marketing can then be applied to reducing the cost to the customer.
Step Three involves offering the product only through on-line markets like E-Bay and Amazon and from select stocking dealers like Coastal Climate Control. This keeps the end user price realistic and stable, and avoids hiking the retail price skywards in order to give big discounts to distributors and dealers, as has been the norm in this business. Coastal has been asked not to advertise prices online, but we can at the very least match any online price, plus we have them in stock and ready for pick-up or to ship.
By buying your MarinAire unit from Coastal Climate Control you will not only be getting the best price, but also the backing and expert advice garnered from over 25 years of experience in the marine air conditioning business. Plus Coastal stocks a wide range of wood and plastic grilles, duct and ducting components, sea water pumps, hose and hose clamps, and many other of the bits and bobs needed for a MarinAire installation. With Coastal Climate Control, it will be true one-stop shopping.
But don't just believe me. Listen to what this bloke has to say:
See video describing features of MarinAire units
See video showing features of MarinAire digital controls
Watch how easily a MarineAire 16,000 Btu unit starts and runs on a Honda 2000i portable generator
By accepting you will be accessing a service provided by a third-party external to https://coastalclimatecontrol.com/