Capilliary Tube (Cap Tube) Issues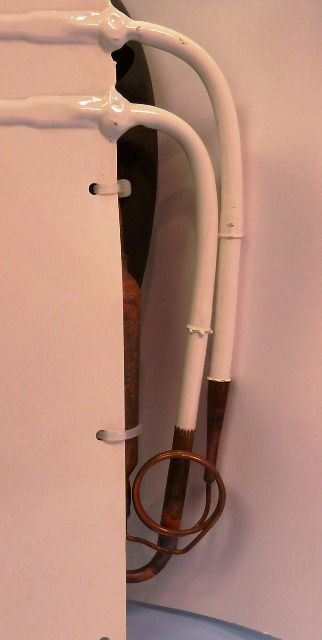 All compression refrigeration systems depend on some device to separate the high and low pressure sides of the system. In a capillary (cap) tube system, this is the capilliary tube itself, which, as the name implies, has an extremely small micro-bore at its center that is less than the diameter of a needle.


There are two main issues that can occur with cap tubes: a particle blockage at the high pressure end near the compressor (picture on the left), and a moisture, wax, or oil problem at the other next to the evaporator (picture on the right). The Guide below describes the symptoms and recommended remedies for cap tube problems.


By accepting you will be accessing a service provided by a third-party external to https://coastalclimatecontrol.com/