Solar
10 Myth Busters - Solar Panels on Boats
Details

Category: Solar
I've just come across yet another sailing magazine article giving inaccurate and misleading information on solar power for boats. (Why don't they bother to do some research and ask the real experts?) So here is a list of ten myths and busts in an effort to set the record straight.
MYTH 1 - Glass solar panels with aluminum frames are the most efficient

BUST - No, no, no! The type of cell determines how efficient a solar panel is, not how it is constructed. Coastal offers three types of panels all made with the highest available efficiency SunPower® cells:
1) aluminum-framed glass panels,
2) razor -thin walk-on panels, and
3) flexible panels for installation in canvas areas like biminis.
All three types enjoy the same high efficiency because they all use the same cells with 22.5% efficiency. Glass panels are more common and less expensive, but not necessarily more efficient.
MYTH 2 - You can't walk on solar panels.
Solar Panel Efficiencies: Aurinco vs Solara
Details

Category: Solar
Aurinco is insinuating that some solar panel manufacturers are trying to mislead the public by publishing cell efficiency figures rather than panel efficiencies. They are also suggesting that some manufacturers are embellishing results using tactics learned from the automaker VW.

Normally this sort of rhetoric would be quickly dismissed as being disingenuous and unprofessional, but it does merit some analysis.
There are several ways to measure solar panel efficiency. Some are shown below, all at Standard Test Conditions (STC)

Single Cell Efficiency - Solara has always stated cell efficiencies, not panel efficiencies, which can be very misleading (see below).

Overall Panel Efficiency - This takes into account the overall panel dimensions, and so can vary wildly between one panel manufacturer and another dependent on how they construct their panels. If a manufacturer is willing to risk edge damage and water intrusion by fabricating a panel with very small edge margins, then it will inevitably look to be more efficient than a similar panel that has wider, and subsequently much safer, edge margins and overlaps.

True Panel Efficiency - This is calculated from the actual total cell surface area, ignoring space between cells and margins/borders, and is by far the more reliable gauge of panel efficiency.
Panel
Single Cell
Efficiency
Overall Panel
Efficiency
True Panel
Efficiency
Aurinco Compact
147ST
unknown
16.6%
20.0%
Solara Power M
140
22.5%
17.2%
21.3%
Cells - Aurinco use standard monocrystalline cells with bus lines and collector fingers on the surface that reduce effective surface area and actually create their own shadows at low light angles.
Solara Power M panels use genuine high-grade back-contact SunPower® cells that give superior performance in low irradiance, low light angle, and high cell temperature conditions.
Solar State of Play
Details

Category: Solar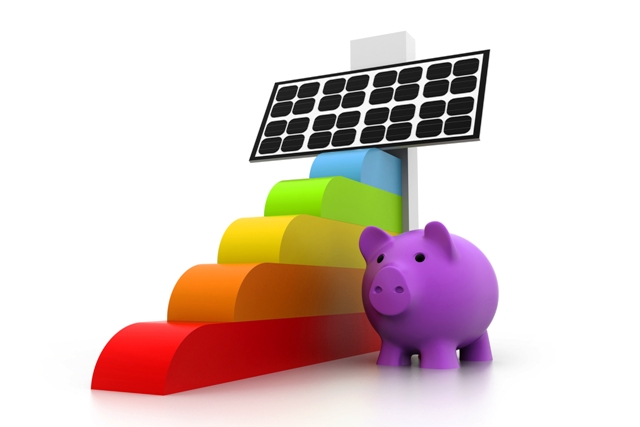 We often get asked about the latest developments in solar technology, and when will they be available, if suitable, for boat applications. I am by no means a solar expert, geek would be more appropriate, but I do keep my ear to the ground and try to keep up with the latest developments.

The people at the National Renewable Energy Laboratory (NREL) make this a lot easier by publishing their chart (below) of research cell efficiencies for various solar technologies. This shows the state of play of the very best of the best cells available of each type of solar, measured by their efficiency, i.e. how much of the available solar irradiance is converted into electrical power. Here's a quick synopsis of the chart.
Cracked solar cells and heat damage
Details

Category: Solar
Did you know that there is an official measurement for a hairs breadth? Well, according to my conversion tables:
one hairs breadth = 100 microns (micrometers, millionths of a meter)
So the thickness of a regular silicon solar cell, at around 200 microns, or 2 hairs breadths, is pretty darn thin! And when you consider that the SunPower® back-contact cells that are used by Solara and Solbian are even thinner, at about 1.5 hairs breadth, and that these cells are essentially glass in nature, you will no doubt appreciate that they will need careful handling.
The SunPower® cells used in Solbian flexible panels are high grade cells that are purchased guaranteed free from physical defects, but careless handling in storage, shipping or on site, together with improper installation, can initiate cracks in the cells which will be invisible to the naked eye.
In the majority of applications these cracks will be comparatively harmless and may not cause any problems other than a small loss of power, but