Blog
Bending Instructions for Frigoboat's F-type evaporators
Details

Category: Refrigeration
(as found in Section 6 of the Frigoboat manual)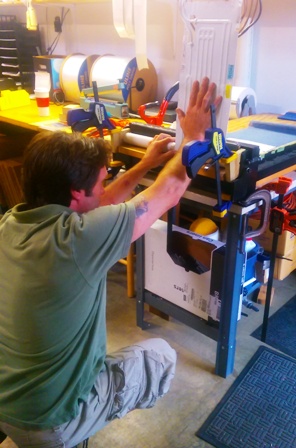 The F-type flat evaporators may be carefully bent on a minimum 1.5" radius to follow the shape of the icebox. This is best done by holding a section of suitably padded PVC pipe (with an outside diameter of 3.0" or greater) firmly down on the plate, and then carefully bending the section upwards with the palm of your hand.
The stainless steel plates need more force to bend and may require the assistance of a second person. This must be done slowly and with great care to avoid excessive kinking of the channels in the evaporator.
Never attempt to bend a plate downwards over a pipe, as damage may result.
In order to prevent the paint from cracking, the area to be bent should be warmed with a hair dryer or heat gun to approximately 200 degrees F before bending.
There are sections of the evaporator that must not be bent, and these are indicated on the specification sheet.
All F-type evaporators can be mounted with either side facing inwards, including the 380F which has one smooth side and one with channels. F-type plates with a stainless steel cover must be mounted with the stainless side facing inwards.
Which type of Solar Panel is best for Marine Installations?
Details

Category: Solar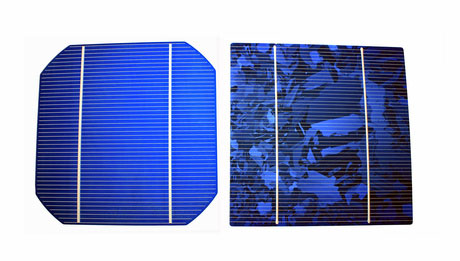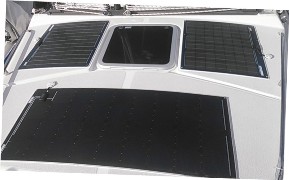 Which type of Solar Panel is best for Marine Installations?

Monocrystalline; Polycrystalline; SunPower®
3 - 4 - 5 Remember these numbers. These are the factors by which you need to divide the rated wattage of a panel to give an estimate of the amp/hr daily yield, at 12v, that a panel might produce dependent on the type of cell.
For a panel with SunPower® cells, divide the watt rating by 3.
For a panel with regular monocrystalline silicon cells, divide the watt rating by 4.
For panels with polycrystalline cells, divide the watt rating by 5.
Example: If we have one of each type of panel, all rated at 100 watts, then the one with SunPower® cells will produce somewhere in the region of 33 amp/hrs per day; the one with regular mono cells will produce around 25 amp/hrs a day; and the panel with poly cells will produce 20 amp/hrs or so a day. (Note: This is assuming a good solar day, using a MPPT controller, and with a full time load). So why the difference?
Insist on only genuine, high-grade SunPower® back-contact solar cells
Details

Category: Solar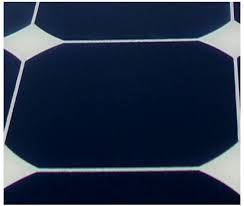 SunPower® back-contact solar cells are currently the highest efficiency cells available for use in everyday applications at 22%+ rated efficiency. But they can be expensive and difficult to purchase. Genuine high-grade SunPower® cells are only sold to prestigous manufacturers in a few select markets, and significant quantities, a minimum 10,000 cells at a time, must be purchased by the manufacturer to ensure a workable price for their customers.

It has recently come to light that some back-contact cells made by SunPower® have found their way on to secondary markets and into panels originating primarily in China. Rejected by SunPower®when they failed their rigoroustesting, these faulty cells cannot carry the prestigious SunPower® name due to their substandard quality. Unfortunatley, some promotional material we've seen brazenly disregards this fact.

Be wary of any solar panel with back-contact cells that does not explicitly make reference to the cells as being genuine, high-grade SunPower® cells.
Be wary of solar panels with multiple circuits!
Details

Category: Solar
While the claim may be that this type of panel has superior shade resistance, the results can be very different.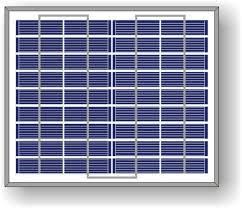 FACT: The smaller the cell size, the less shading it requires to be 100% shaded. The same amount of shade that completely covers a small cell might only cover ¼ of a larger cell. Larger cells are better for shade resistance.




FACT: If just one cell is 100% hard shaded, the output from that series string of cells will be zero, or close to zero.

FACT: Silicon solar cells consume power as well as produce power. If a cell is shaded, it will consume power from the other cells in the series string, resulting in diminished output and heating up of the shaded cell.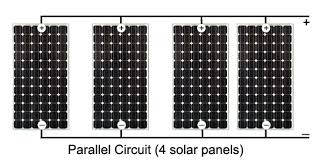 FACT: If several series strings of cells are connected in parallel without the installation of blocking diodes, the power from good strings will feed into a shaded string resulting in diminished panel output and the chance of cells burning.



FACT: Blocking diodes prevent back-feeding in parallel circuits, but reduce voltage output by 0.7v.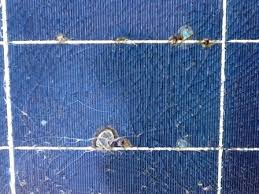 FACT: By-Pass diodes prevent cell burning ("Hot-spots") and do not consume any power or diminish panel output.

FACT: The more cells and electrical connections there are on a panel, the more output-reducing series and shunt resistance the panel will exhibit, and the more chance of a connection failure, particularly if the panel is flexed.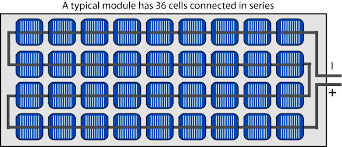 For best results, look for a panel with large, high efficiency cells, in one series string, with by-pass diodes protecting any string of 50w or greater.

Blocking diodes must be installed on circuits or panels connected in parallel.