Blog
Vacuum Pump Alone Won't Cure Blockages in Refrigerator Systems
Details

Category: Refrigeration
Unless other actions are also taken, using a vacuum pump to evacuate a R134a refrigeration system will almost certainly not result in a permanent resolution to particle or moisture blockages. This is true no matter how deep the vacuum or for how long the vacuum pump is run.

Moisture issues - Back in the day, when refrigeration systems used good old ozone-gulping refrigerant R12 and mineral oil in the compressor, moisture could be removed from the entire system, including the oil, simply by hooking up a vacuum pump and taking the system down into a pretty deep vacuum. Any moisture would evaporate out of the oil at this low pressure, and find its way out of the system as a vapor via the vacuum pump. Skip forward to the present day, and we now use more environmentally friendly refrigerants such as R134a which requires a synthetic oil for the compressor.

The Danfoss/Secop BD 35 and BD 50 compressors are supplied filled with a polyolester (POE) oil, which is extremely hygroscopic i.e. it will grab hold of any passing spec of moisture and won't let it go easily. In fact, the oil forms a molecular bond with the moisture, and no matter how deep a vacuum is applied, or for how long, those pesky moisture molecules will remain trapped in the oil unless another element is brought into play, and that element is heat.
Cleaning a Frigoboat Keel Cooler
Details

Category: Refrigeration

Frigoboat's Keel Cooler, installed on over 40,000 vessels worldwide, offers water-cooled heat exchange for your refrigeration system without the use of a pump. This means no strainers to clean, no noise, and little maintenance.

The Keel Cooler is embedded in sintered bronze, which is primarily copper, making it naturally anti-fouling. Add to this the fact it is warm to the touch when in operation means there should be little sea growth on it.

However, in some areas the water is rich with algae and other sea life and a build-up can occur. Not a problem. Simply use a stiff, nylon brush or green scrubber pad to wipe the accumulation off the keel cooler. Pesky barnacles may require a plastic scraper, but please resist the temptation to use a metal scraper or wire brush. Both of these devices could harm the sintered bronze coating and potentially the embedded cuper nickel tubing containing the refrigerant.

There is quite a collection of Eco-friendly "Barnacle Buster" products that can be used to help dislodge crustations, but please read the instructions carefully.

If you have continued issues with excessive growth on your keel cooler, a single coat of anti-fouling paint can be applied with little to no noticeable loss of performance. Bear in mind, though, that you can then no longer use your keel cooler as a grounding plate for an SSB or other radio device.

Rest assured, your keel cooler should last the life of your Frigoboat system.
Solar panel power ratings - are they truthful?
Details

Category: Solar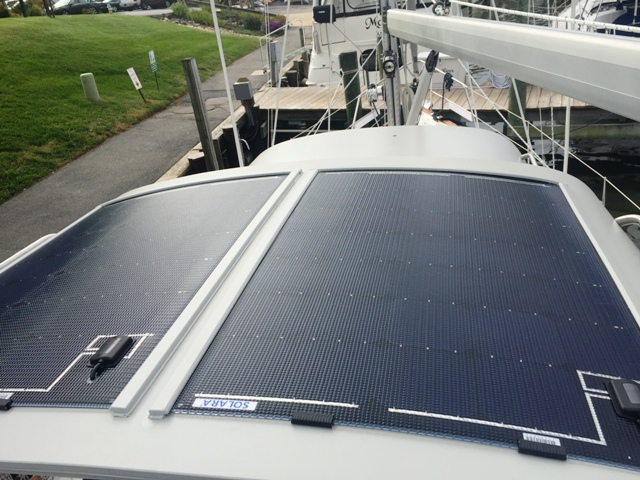 When a manufacturer states their solar panel's power ratings, one must bear in mind that this is only a nominal reading. Unless power tolerance data is shown in the specifications, there is likely to be quite a range of possible power outputs.

Several of the solar panels we offer are made with genuine SunPower® cells which are only sold by SunPower®, directly to known manufacturers, who have passed their scrupulous inspection. And like many manufacturers, there are different grades of SunPower® cells - the higher the grade, the higher the price to the manufacturer, however the better the output. Solara and Solbian use only the geniune, high grade cells themselves on their SunPower® solar panels.

When looking at solar panels, ask to see the specification for the panels themselves. For example, Solara's Ultra glass panels show a power tolerance of -0%/+4.99%, so they are guaranteed never to be less than the nominal rating.


Charging the Meridian Northstar AGM batteries
Details

Category: Battery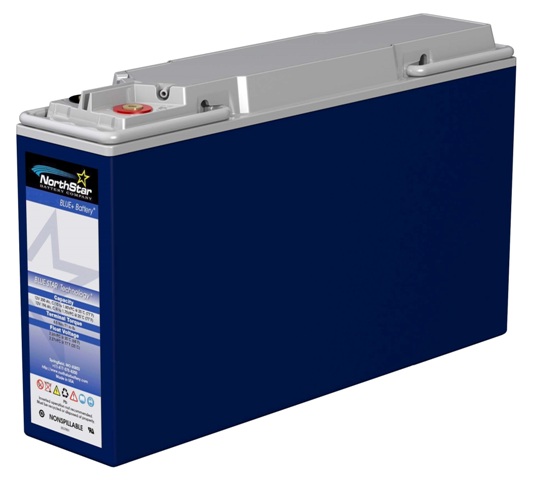 A customer recently purchased four Meridian SPS215B AGM batteries from us for his yacht's house bank. He asked these basic, good questions:
How low can the voltage drop before starting to recharge?
Answer: Recharging when the battery gets no lower than 50% State of Charge (SOC) will result in a reasonable cycle life. For the Meridian battery, this is around 12.2 volts. Recharging at a lower SOC is possible, but will shorten the cycle life of the battery.
How fast can the battery be charged - how many amp/hours is the charger allowed to charge without damage to the batteries?