Ramblings
Inverter? I 'ardly knew 'er!
Details

Category: Ramblings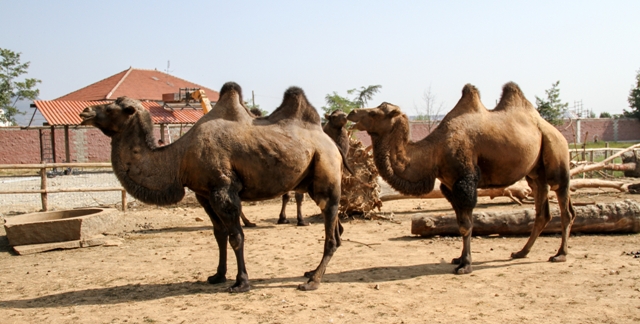 Having popped into an Annapolis watering hole recently, I was taken by surprise when a fellow patron placed an LP on the bar and started discussing it with his friend (if you don't know what an LP is, ask grandpa). This was surreal, it was like being back in the '60's!

I soon found myself on the fringe of a fascinating conversation between a couple of millennials discussing the finer points of HiFi (grandpa?), even down to whether a DC (direct current) turntable motor gave better results than an AC (alternating current) motor. But, one asked, how can you use a DC motor when the power supply is AC?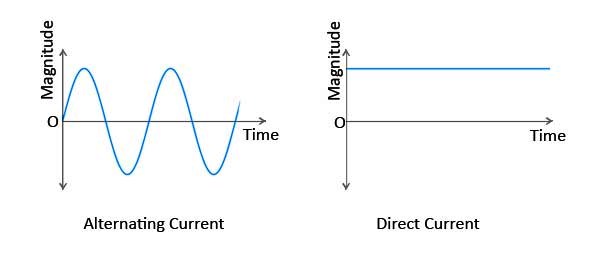 AC power supply is a sine wave. Think of a Bactrian camel's two-hump back with one of the humps inverted (poor mutant camel), with the normal hump being positive voltage and the mutant inverted hump being negative voltage.

By contrast, a DC power supply is a steady, straight line like a DR plot (ask grandpa again, if he's sailor), and always at positive voltage.
To be able to "make" DC from AC we'll need to flatten out the sine wave and make it into a straight line, but first we'll have to rectify that inverted negative hump. That process of rectifying the inverted hump is the key to producing DC from AC, and that's why the equipment that does it is referred to as a Rectifier.

Now, to produce an AC waveform electronically from DC we'll first need to make a switchback waveform but invert every other wave crest so that it is negative. That is why the equipment that does this is known as an Inverter.

So, simply put, a Rectifier converts an AC power supply into DC, and an Inverter converts a DC power supply into AC.
Examples of rectifiers and inverters pop up on many a fine vessel these days. A mains-powered battery charger is basically a rectifier, and it's quite common to find an inverter installed on board to be able to operate mains-powered items from the boat's DC battery system. Often these two items are combined into an Inverter-Charger, but then there are also some complex hybrid examples as well.

An MPPT solar controller manages to put more amps into the battery than comes out of the solar panel. How does it do it? Well, the DC input from the solar panel is first inverted into high frequency AC which is then rectified back to DC to whatever voltage is needed to charge the battery. From DC to AC to DC.

A variable-speed air conditioning compressor can run at varying speeds suitable for the load, and we utilize them nowadays to great effect in chiller systems. Normally, the speed of AC motors is set by the frequency (Hz) of the supply and the windings of the motor, so what electrickery is involved here? Well, first the AC input is rectified into DC, typically 400-600v, then the DC is inverted back to AC at whatever frequency is required to run the motor at the desired speed. From AC to DC to AC. That way, a three-phase compressor can be run at varying speeds from a single-phase supply, which is pretty darn clever stuff.

With all the amazing advances in electronics we have nowadays, it's depressing to see examples of someone not utilizing the most complex logistical tool available; the human brain.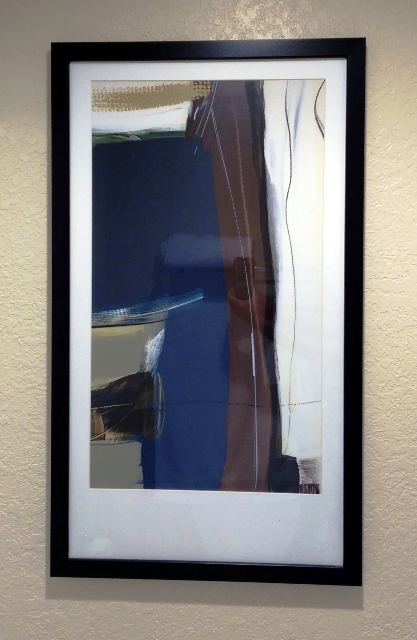 Take the picture hanging on the wall in my hotel here in Ft. Lauderdale while I'm here for the boat show. This hotel is one of a major chain, and this particular picture must be hung as shown in hundreds if not thousands of rooms.

Looked at casually you may see simply a smudge of durgy colors, but if it were rotated clockwise 90 degrees (impossible 'cos it's nailed to the wall), it would then reveal what I believe the artist truly intended to be seen, i.e. the view from one sailboat to another, possibly in a race, with other yachts on the horizon.

Or maybe the artist had an inverted mind and meant it to be seen as it is. Maybe it's called "Race to The Moon". Otherwise I say that it should be rectified asap.
I Just Want You To Know....
Details

Category: Ramblings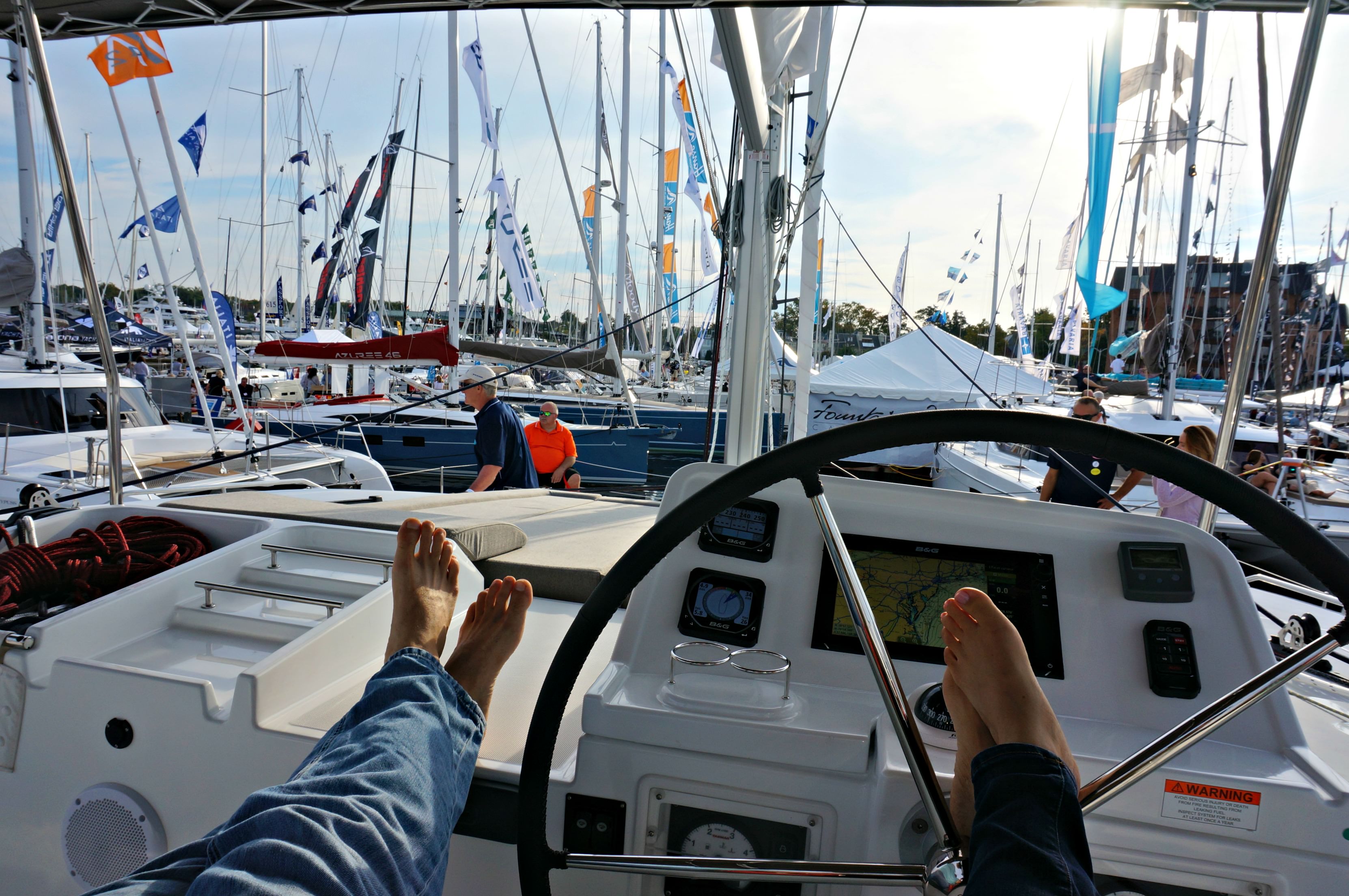 I always cringe when my significant other starts a conversation with: "I just want you to know ..."
This is the preamble to news of some form, either joyous or gasp-inducing, and unfortunately it's primarily the latter. The latest was: "I just want you to know that I did look in my mirrors before backing up, and those railings were definitely not there when I looked."
It has also been used occasionally as a form of self-aggrandizement, as in: "I just want you to know that I have just fixed the lawnmower that everyone said was toast, and then rescued a squirrel that was trapped in the trash-can" No comments please on why we'd want save a trapped squirrel. I happen to be fascinated with them, while others, especially avid gardeners, tend to consider them as nothing but tree-rats worthy of riddance.
The inflection in the voice during the preamble usually gives some indication of the nature of what's to come, but not when it comes through as a text on the phone. This is especially true when the oh-so clever gizmo in the car reads a text message to me while I drive. When those first words are uttered by the automaton in the dashboard, I have to grip the wheel tightly and take a deep breath, hoping for the best outcome.
We hear it also on some of the technical calls we get. "I just want you to know that I tried whacking it with a hammer,
I am not a Twitcher, honest!
Details

Category: Ramblings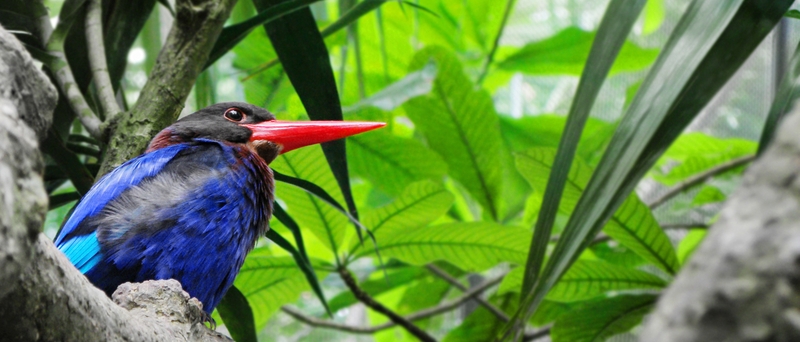 I can safely say that I have never Twitched, nor have I ever been tempted to become a Twitcher. But I will admit to being a bit of a birder, albeit only within the grounds of my estate in Annapolis, where seven bird feeders attract over thirty species of birds over the course of a year. So what exactly is a Twitcher, and should we be wary of them?
Twitching, which Wikipedia defines as "the pursuit of a previously located rare bird" is the preserve of fanatics who's seemingly sole purpose in life is to seek and locate the rarest of rare birds and then proceed to tick them off a list. This, apparently gives them some sense of greatness in their world, but to most regular birders, Twitchers are frowned upon as being nothing more than inconsiderate glory hunters.
For those with Twitchering aspirations, there is some excellent advice to be found in Sibly's Bird East book. While browsing this indispensible birders bible the other day, it dawned on me that a large portion of the advice for Twitchers could also be applied when we go hunting elusive Gremlins that are playing havoc with electrical and mechanical systems on board boats. This seems especially relevant for refrigeration and air conditioning, so, using the same advice given for finding rare birds, let's interpret some points in order to help find those darn marine Gremlins.
1) "Most birders who find rare birds are looking for rare birds."
Twitchers are actually looking for the unusual. If your mind is honed in to looking only for the obvious and normal, then you may overlook the possibility of something unusual going on. Strange happenings in complicated mechanical systems often occur only under a unique set of circumstances, and Gremlins can be hiding anywhere.
2) "An intimate knowledge of the common species is essential."
You must have an in-depth knowledge of the system under investigation and its operational characteristics so that you can identify what is normal and what might be the work of a Gremlin. You must have a clear idea of what it should be doing before taking readings, putting a gauge set on, etc., and seeing what it actually is doing. In other words, don't try and rationalize what you see without first having a clear understanding of what it should look like in normal operation.
We Are So Terribly, Terribly Sorry!
Details

Category: Ramblings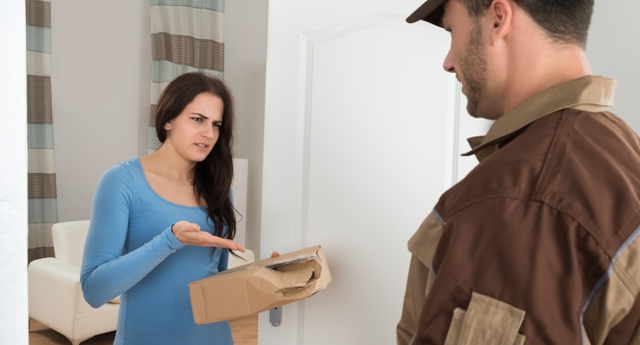 "We're sorry." "I'm sorry to hear that." "Very sorry, but it's out of our hands."
We're having to utter these sorry little phrases more and more these days, but not relating to any issues with our products. These are being made in response to reports of shipping issues, where damaged goods, lost or missing packages, inconvenience from signatures being required, and excessive shipping costs all seem to be on the increase lately. In addition, our once chirpy pick-up/delivery drivers seem to be generally disgruntled of late, and they put it down to the "Amazon Effect".
So, what exactly is the Amazon Effect?