Systems Control & Monitoring
A Whisper among Friends
Details

Category: Systems Control & Monitoring
Hits: 3656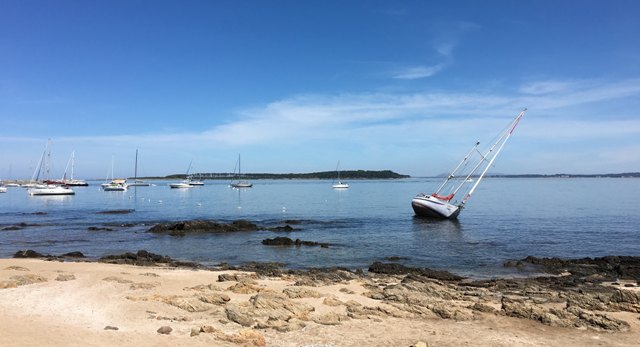 This will have to be a quick posting this time around, as we're trying to recoup our strength and recalibrate the little gray cells after the two Annapolis boat shows while scrambling to prepare for the biggie in Fort Lauderdale which starts in two weeks time.
We were also scrambling like mad dogs before the Annapolis shows, but this time it was with a new product that we were premiering, having discovered it only a few weeks previously at the Hershey RV show. At that show I came across a gent by the name of Ed Bender who was demonstrating a realistically priced remote monitoring system for RV's called RV Whisper that I think will also work very well for boaters.
Soft, Hard, or Easy? Where does one possibly start?
Details

Category: Systems Control & Monitoring
Hits: 36907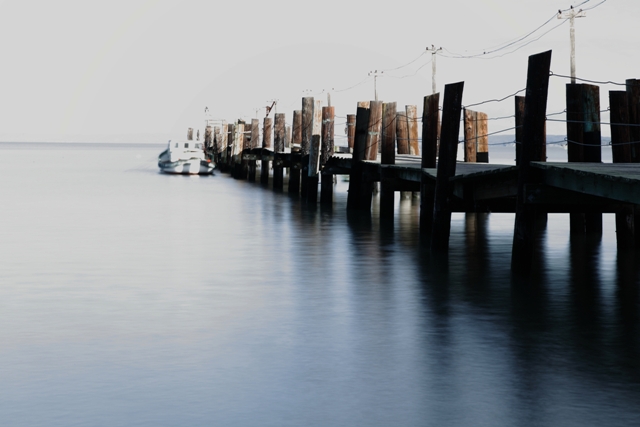 Well let's start back 20+ years ago when I was actively servicing marine air conditioning and refrigeration systems.
In the heat of summer, I'd often get calls mid-week asking to check air conditioning that wouldn't start during the weekend and that was popping breakers. When tested during the week, these systems inevitably worked flawlessly, but a quick look at the vessel's docking situation usually gave a clue to the problem.
Older docks with older wiring, plus "senior" boaters that need lots of air conditioning, equals voltage reduction issues on sunny summer Sunday afternoons, especially for boats at the far end of the dock. The more occupied boats there are with air conditioning on, the lower the voltage will be at the end of the dock.
Once the voltage is reduced below a certain point, the electrical load required to start an air conditioning compressor, especially older types of compressors, is often too much for weak dock power supplies. Small, often portable, generators also often cannot provide enough power to start a large air conditioner, although it will happily power it once the compressor is up and running. So, what can we do to help a compressor get started on a weak power supply?
Will a Battery Monitor properly show Solar, Wind, or Hydro Output?
Details

Category: Systems Control & Monitoring
Hits: 19309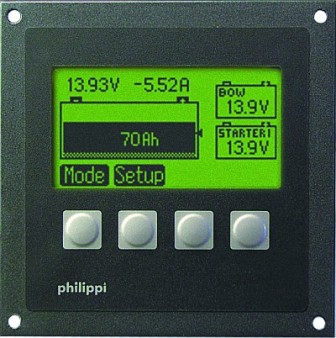 Many boats these days have a battery or systems monitor permanently installed. Popular models include: E-Meter, Link 10, Victron BMV, Philippi BCM, and so forth.
With these meters, DC current is measured in and out of the battery by a device called a Shunt that is installed in the negative lead to the battery. A Shunt is simply a bar of metal with a known resistance between the two ends.
The resulting drop in current is then measured by the monitor and multiplied to give the correct current reading. The Shunt is the very last item connected to the battery negative post, and no other negative leads must be allowed to by-pass it. This is to ensure that it measures every amp of current going both in and out of the battery.
As you can see from the example below, it is possible for solar panels or a wind/hydro generator to supply power for DC loads directly, via bus bars or other connection points, without their current flowing into the battery or through the battery monitor Shunt.
Oh, the humidity!
Details

Category: Systems Control & Monitoring
Hits: 3488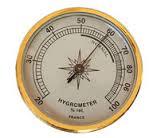 ---
When the seasons change from Spring to Summer, there is always a certain amount of reluctance to fire up the air conditioning in our house until it's absolutely necessary. After being closed up for the Winter, having fresh air blowing through is so refreshing there is no rush to seal off the outside world again until things get too uncomfortable.
The comfort issue is more a matter of excessive humidity rather than temperature, and when it gets to the point that you can feel