Solar
Current Affairs
Details

Category: Solar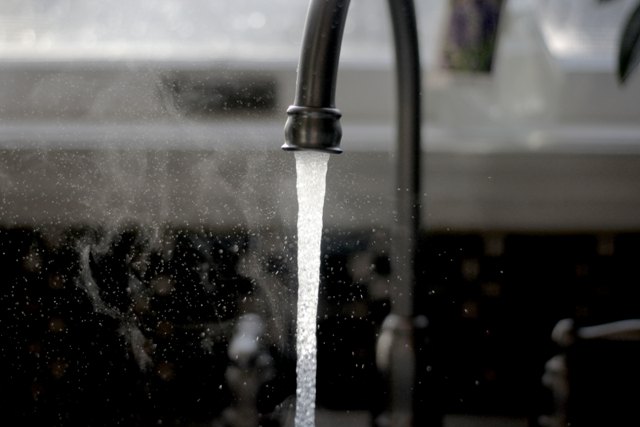 Series or Parallel - Which current flow option do you make when installing solar panels or battery banks?
There seems to be an increasing need to explain the differences between series and parallel electrical circuits recently, especially regarding battery and solar panel installations. So this week's blog will be an effort to better explain the advantages and disadvantages of each configuration, and where better to start than with the water analogy … again.
Tariffic News!
Details

Category: Solar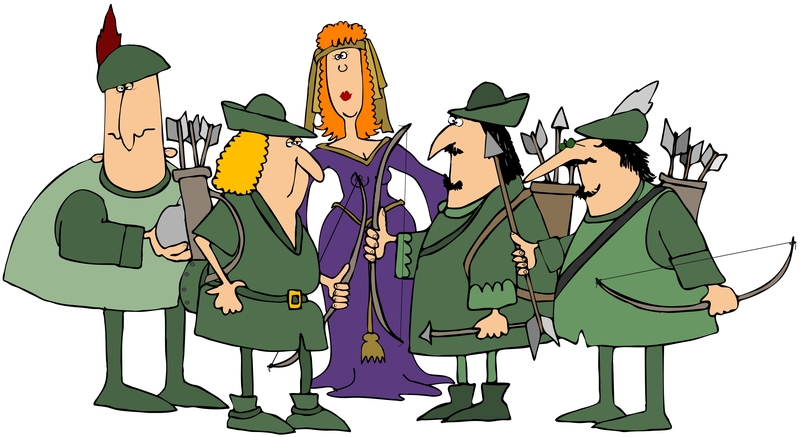 Other than the strange and fruity wardrobe, Robin Hood and his Merry Men had a noble agenda in England back the middle ages, i.e. rob the rich and give to the poor. They probably kept a little back for themselves for expenses, i.e. something to make the men merry plus some bling for Maid Marion, but overall they fought a worthy fight for social justice and equality. Fast forward a few centuries to 2018.
Our modern-day Robin Hood wannabe comes in the form of Robert Lighthizer, the US Trade Representative (USTR), who recently announced that tariffs will be imposed on virtually all silicon-based foreign-made solar cells and panels entering the US effective February 7, 2018. This is a four-year program that starts this year with a 30% tariff, and which then decreases by 5% each year ending up at 15% in year four.
Now, unlike the anti-dumping and unfair subsidy tariffs that have been in place since 2012, these new tariffs are not aimed exclusively at one or more countries of manufacture. Those tariffs originally singled out China, but the Chinese manufacturers then started country-hopping and ended up producing solar panels in other countries to avoid the stinging tariffs when imported into the US.
Not to be caught out, Mr. Lighthizer has taken a different tack this time around and has herded all major nations world-wide (there are exclusions for certain "developing countries") into the dock for judgment and punishment. This time there is no country-specific element and it's the US versus the rest of the world.
The issue at hand here is whether foreign solar companies who are able to import solar products into the US at less cost than the available domestic equivalents have an unfair advantage in the solar marketplace. The plaintiffs: Two large US-based solar companies.
The crying started in May last year when Suniva, which was 63% Chinese owned and now bankrupt, petitioned the International Trade Commission (ITC) that "increased imports were a substantial cause of serious injury to the domestic industry". Suniva was later joined by SolarWorld Industries Americas, then a subsidiary of German owned and now reorganized SolarWorld Industries AG.
After much deliberation, our Robin Hood of Washington Forest has decreed that US solar manufacturers must have some sort of "safeguard" in order to compete fairly against foreign solar manufacturers, and these latest tariffs are the result. Whether this is a correct and/or fair judgment is up for debate, but I for one don't quite understand how this is going to help the US solar industry much, if at all.
Paradoxically, those foreign solar manufacturers will not be paying any penalties, and our Robin Hood will not be robbing them and giving the proceeds to the now defunct plaintiffs. No, the tariffs will actually be paid by those US companies that import foreign solar products, and the burden will then be passed on down to the end user.
Will solar panels over-charge my batteries?
Details

Category: Solar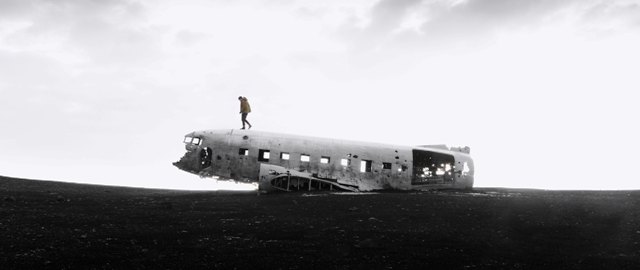 The Green Energy Revolution is well underway, with or without the assistance of subsidies offered by various world governments. Based on what we hear at recent boat shows, the drive for putting solar and wind power on boats is more and more a must-have. People are moving beyond simply installing LED lights and upgrading to energy-saving 12/24v refrigeration.

They are looking at maximizing the limited real estate on their boat with solar panels, whether those panels be home-style, heavy, glass panels, or the light weight, marine-grade, flexible panels that can fit on canvas or a hard top. Add a wind generator or hydro generator and your charging regime has just massively expanded beyond what your alternator or dock side battery charger can do.

A popular question asked is "How do all these different battery chargers work together, and how does the battery know which source to use?".
Solar Power - your boat needs it!
Details

Category: Solar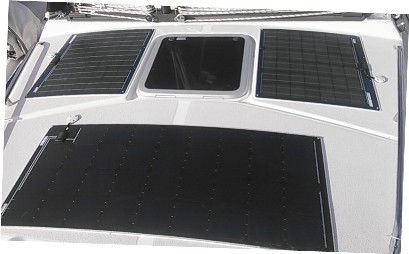 You and your boat are ready to join the solar revolution. Even a small solar panel can trickle charge your battery to keep it topped up. It is known that a battery kept fully charged has a longer life than a battery left semi-charged for an extended period.
Do you always plug in at your dock or marina? Why pay for the electricity when the sun is right there, begging to be used, free of charge!
Have the kids on board with cellular devices that need charging? A solar panel can help prevent them taking your battery down too far.
Banish corrosion issues and excessive zinc loss caused by faulty dock wiring or from neighboring boats.
Unplug from shore power while you're away and keep the batteries topped up with a small solar panel.
Easy to install, whether permanently or simply thrown in a convenient spot on deck. Run a wire to a solar controller mounted near your batteries and then to your batteries. That's it. Even easier is the Solbian SP23 watt panel which comes with an embedded MPPT controller. Stick a plug on the end of the cable and solar power is now plug-and-play.
We have small panels on sale this month: Semi Flexible Solara 23watt and 25watt and a Flexible Solbian 40watt . Want something bigger? We have that too, check those out here.