Refrigeration
Cleaning a Frigoboat Keel Cooler
Details

Category: Refrigeration

Frigoboat's Keel Cooler, installed on over 40,000 vessels worldwide, offers water-cooled heat exchange for your refrigeration system without the use of a pump. This means no strainers to clean, no noise, and little maintenance.

The Keel Cooler is embedded in sintered bronze, which is primarily copper, making it naturally anti-fouling. Add to this the fact it is warm to the touch when in operation means there should be little sea growth on it.

However, in some areas the water is rich with algae and other sea life and a build-up can occur. Not a problem. Simply use a stiff, nylon brush or green scrubber pad to wipe the accumulation off the keel cooler. Pesky barnacles may require a plastic scraper, but please resist the temptation to use a metal scraper or wire brush. Both of these devices could harm the sintered bronze coating and potentially the embedded cuper nickel tubing containing the refrigerant.

There is quite a collection of Eco-friendly "Barnacle Buster" products that can be used to help dislodge crustations, but please read the instructions carefully.

If you have continued issues with excessive growth on your keel cooler, a single coat of anti-fouling paint can be applied with little to no noticeable loss of performance. Bear in mind, though, that you can then no longer use your keel cooler as a grounding plate for an SSB or other radio device.

Rest assured, your keel cooler should last the life of your Frigoboat system.
Bending Instructions for Frigoboat's F-type evaporators
Details

Category: Refrigeration
(as found in Section 6 of the Frigoboat manual)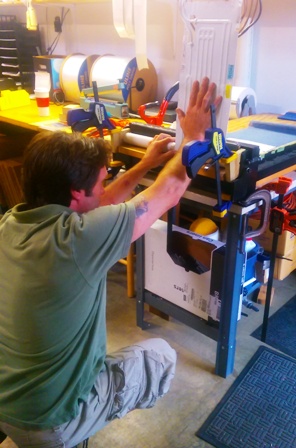 The F-type flat evaporators may be carefully bent on a minimum 1.5" radius to follow the shape of the icebox. This is best done by holding a section of suitably padded PVC pipe (with an outside diameter of 3.0" or greater) firmly down on the plate, and then carefully bending the section upwards with the palm of your hand.
The stainless steel plates need more force to bend and may require the assistance of a second person. This must be done slowly and with great care to avoid excessive kinking of the channels in the evaporator.
Never attempt to bend a plate downwards over a pipe, as damage may result.
In order to prevent the paint from cracking, the area to be bent should be warmed with a hair dryer or heat gun to approximately 200 degrees F before bending.
There are sections of the evaporator that must not be bent, and these are indicated on the specification sheet.
All F-type evaporators can be mounted with either side facing inwards, including the 380F which has one smooth side and one with channels. F-type plates with a stainless steel cover must be mounted with the stainless side facing inwards.
R134a Recharge Guidelines
Details

Category: Refrigeration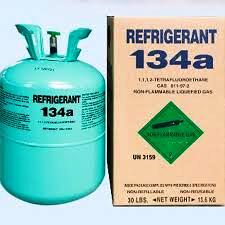 There is much talk and discussion in certain forums about how to determine the correct refrigerant charge level for a capillary tube refrigeration system, but there is only one, simple method that will result in the perfect charge in a Frigoboat system; the frost-line method. Pressures and current draw can be monitored to confirm that these are within expected limits, but there is no better way to guage the refrigerant level than with the frost-line method.
Frigoboat R134a charge guidelines
General
The following is intended to be a guide for a boat operator with average mechanical skills. It will describe what symptoms to look for in a correctly charged Frigoboat system so that an evaluation can be made as to whether service is required. No refrigerant gauges are necessary for this evaluation, and their use is required only for major repairs and for evacuating the system.
Warning!
Never use, or allow a technician to use, anything other than pure refrigerant R134a in a Frigoboat system. Cans of refrigerant R134a with additives must never be used, nor must stand-alone additives be introduced into the system. These additives include but are not limited to: leak detecting fluid, leak stopper, dye, extra oil, conditioner, etc. Serious damage can result from the use of such products, which are designed for use only in auto air conditioning systems.
Electrical testing on Frigoboat 12/24v systems
Details

Category: Refrigeration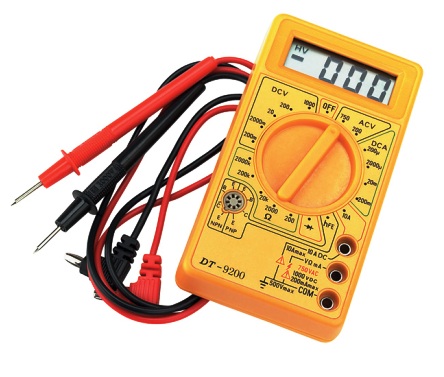 We handle many calls for troubleshooting help, and the vast majority end up being electric problems, mostly with the boat's power supply to the Frigoboat unit. While the voltmeter on the distribution panel might show more than adequate power, it is what comes out of the end of the two wires at the Frigoboat unit that counts, and there is a lot of potential in the wiring for gremlins to creep in and spoil the party.
Power supply testing on Danfoss DC powered refrigeration systems
To properly test the power supply to a Danfoss powered 12v or 24v system, the following testing procedure must be carried out. This will establish whether the power supply feeding the system is free of bad, loose and/or high-resistance connections. Reading the voltage on the panel or at the batteries is meaningless,