Parallel Thinking Blown Sky High
I saw some communications in a trade journal the other day discussing the common practice of wiring batteries in parallel to increase capacity. Specifically, one writer was warning of the possibility of a cell shorting in one of the batteries, resulting in the other batteries all discharging at a high rate of current into the short circuited cell leading to an apocalyptic event below decks. Is he/she correct? Well, yes and no.
Yes, this is very much a possibility, but is dependent on battery type. An old timer, like yours truly, will probably adhere to the notion that the likelihood of a shorted cell is real, but that's because our heads are still stuck in "the good old days", and we are not being practical.
Let's think about this. How can a cell, one of six in a 12 volt lead acid battery, become short circuited?
Is Your Wine Whining?
Did you know that if you store wine at higher temperatures than 65°F, you will actually be accelerating the aging process? Conversely, storing wines at colder than 45°F means they will not fully develop, robbing the wine (and yourself) of its full potential. Even that inexpensive bottle of Chardonnay you bought on sale last week can be adversely affected by storing it under your boat's salon settee until you've made room in the ice box, which in itself is normally at 40°F, so not a good place to put your wine anyway.
The temperature at which you store, and serve, your wine will have an impact on its flavor and your enjoyment. Especially if you plan to store your wine for at least 6 months, you know, for that cruise you've been planning to take before life gets in the way. On my boat, wine doesn't last long in storage, but that doesn't mean I want the taste to be compromised because I didn't handle it correctly. Something that could be so easily fixed.
Breaking News!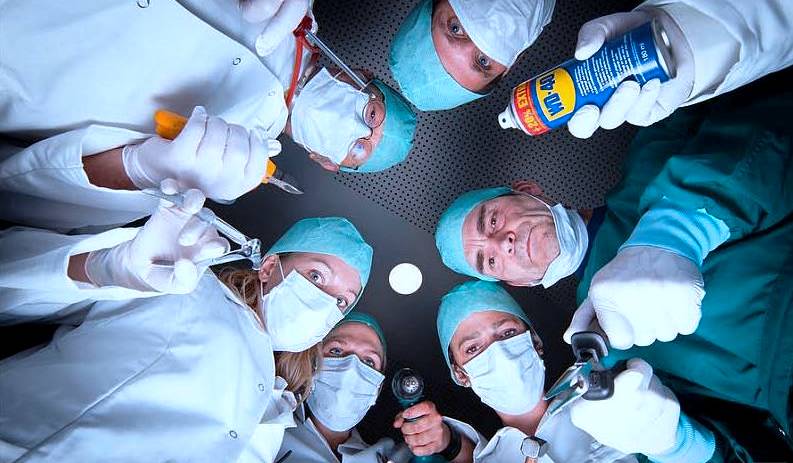 It's a boat. Something's going to break, and if you're in the middle of the ocean or in a deserted anchorage in Paradise, who's going to fix it? There's no handy-dandy repair chappie down the road, and no one to beg come and mend it, so if you don't fix it, it stays broke. Simple.
For household appliances, whether in a terrestrial abode or in use on a vessel, things may soon be easier and cheaper to fix, thanks to proposed regulations being put forward in Europe and some 18 US states. Loosely termed "Right to Repair" bills, these would compel manufacturers to make products that come apart easily for inspection, and to have instructions and spare parts readily available to anyone wanting to attempt a repair.
Subcategories