Blog
High From Amsterdam
Details

Category: Ramblings
Hits: 2286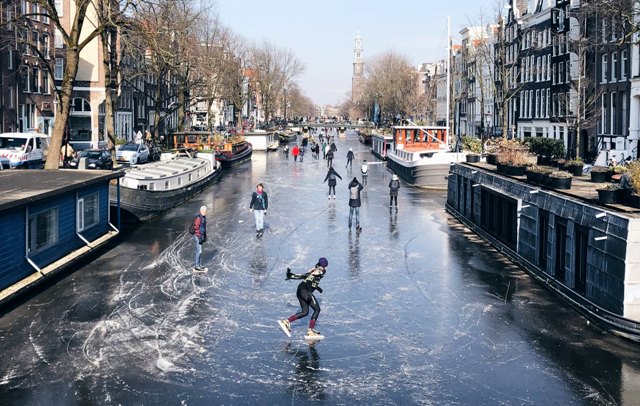 Getting there can be daunting, being there is sweet.
With the hustle of the Annapolis and Ft. Lauderdale Boat Shows behind us, there's been hardly any time to take a breather before heading off across The Pond for the huge Marine Equipment Trade Show (METS) in Amsterdam. I'm always up for adventure, and a transatlantic trip usually obliges, but it can also have its good and not-so-good elements.
For example, although I appreciate the sentiment, I do wish people wouldn't wish me a "safe flight". I too really, really wish it to be a safe flight, and in fact I'm banking my life on it. But I also hope for it to be comfortable, uneventful, and punctual, and good wishes in those veins would be far better received by yours truly.
Get used to it
Details

Category: Ramblings
Hits: 1980
Progress is often shown by changes, but is all change progress?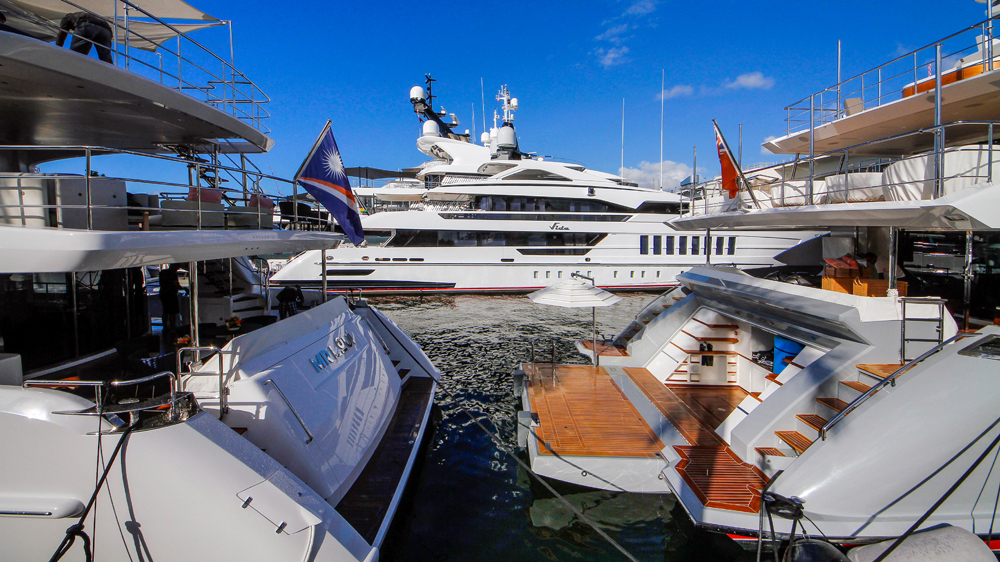 I wish to apologize to all those who got a drenching on the last day of the Ft. Lauderdale International Boat Show last Sunday. It seems that my comment to the traffic cop that: "Looks like this will be the first show in many years that we won't have rain" spurred the rain gods into action, resulting in the deluge that followed that afternoon.
It made for a slower than normal Sunday in a slower than normal show that had many exhibitors mulling over theories of why that was. We heard it was a general slowdown in the economy; lack-luster promotion; changes in the show lay-out; that "T" word; and the ever-increasing expense of "doing" these types of shows, both as an exhibitor and as an attendee.
"If things don't change, they stay the same", so sayeth someone to someone else for some reason sometime in the past. We get used to routines and to having stuff around us work in a particular way, and get caught out when things fall outside the norms. I'm often leaving rental cars unlocked, as my personal car has a "proximity" key that does that sort of stuff for you as you walk away.
A Whisper among Friends
Details

Category: Systems Control & Monitoring
Hits: 3656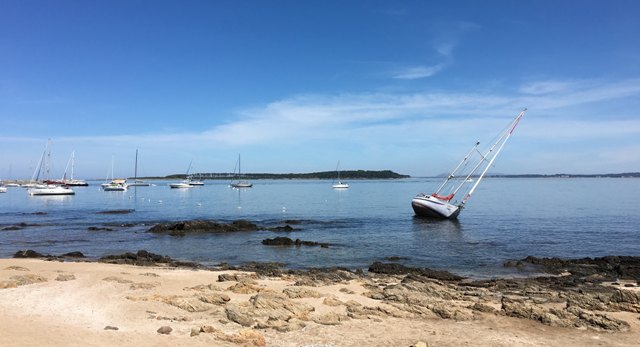 This will have to be a quick posting this time around, as we're trying to recoup our strength and recalibrate the little gray cells after the two Annapolis boat shows while scrambling to prepare for the biggie in Fort Lauderdale which starts in two weeks time.
We were also scrambling like mad dogs before the Annapolis shows, but this time it was with a new product that we were premiering, having discovered it only a few weeks previously at the Hershey RV show. At that show I came across a gent by the name of Ed Bender who was demonstrating a realistically priced remote monitoring system for RV's called RV Whisper that I think will also work very well for boaters.
On the Road Again
Details

Category: Ramblings
Hits: 2413

What's the difference between a Boat Show and an RV Show?
The ride home into Annapolis at the end of the day usually means navigating heavy traffic on the highway. Three lanes is usually enough to keep everyone rolling along smoothly, but often the left hand lane, the "fast" lane if you will, is seen to be slower than the other two. After much observation, I have come to the conclusion that some drivers must think they are fast and so have a right to occupy a slot in the left lane conga line. Unfortunately, these fast thinkers seem to have a disconnect between their head and their right foot when going uphill, and so slow down the pace and frustrate those bunched up behind.
I had the chance to test the theory this past week on Coastal Climate Control's road trip to exhibit at America's Largest RV Show. No, really, that is the actual name of the show, and to those of you wondering, "RV" is for Recreational Vehicle. It was in chocolate land, Hershey Pennsylvania, and was indeed very big to my eyes, but then this is the only RV show I've ever been to.
Coastal was there dipping our toes in the RV market to see what the industry is about, and where we might find some sales opportunities. Our main focus was on solar products, and we had some examples of some glass panels that Coastal is now offering from Solarland USA, plus our usual marine items from Solara and Solbian.