Freaking Freezers!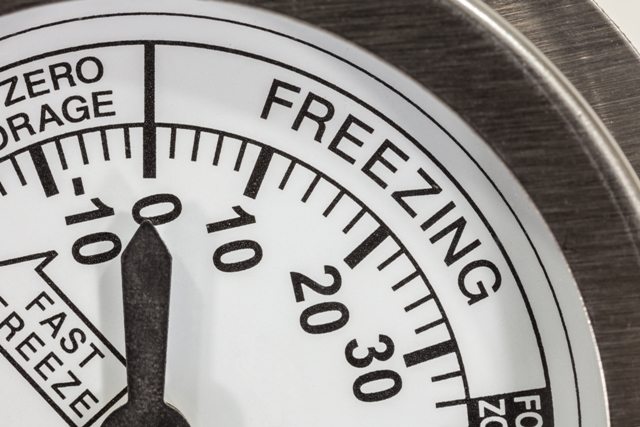 Are you, or is anyone you know, a Temperature Control Freak? You know the type; constantly fiddling with air conditioning and refrigerator controls and reporting on them to anyone within earshot. Well, I have such a friend.
TCF, as we will call him, has a digital temperature controller/thermostat and tells me that 39.2°F is the perfect temperature for his fridge. How he comes to this conclusion is beyond me, and quite honestly I don't want to ask. Suffice to say that he's happy with that after several months of laborious experimentation. And then there is the freezer ...
Now a fridge can only be between a narrow band of temperatures; too cold and it's a freezer, too warm and it's not a fridge. But a freezer can be kept at any temperature below freezing; from marginally frosty to cryogenic. It's all down to how you intend to use it.
Foodstuffs will be preserved as long as they are frozen, but the appearance and edibility when thawed will differ with different temperatures and time. In Europe there is a star rating system for freezers as follows:
Read more: Freaking Freezers!